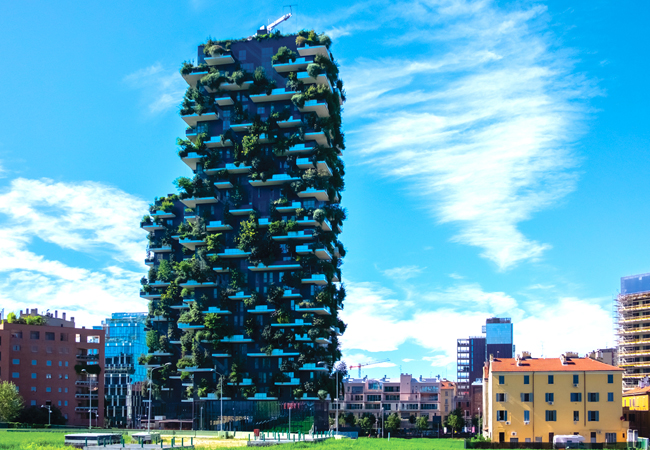 Bosco Verticale
The winners of the Green Infrastructure Design Challenge, organised by CIBSE and ARCC, will be announced at an event during Green Sky Thinking Week in May.
Entitled 'Exploring green infrastructure as a building service', the event will look at the design, engineering and maintenance requirements or bringing green infrastructure into buildings as a service. There will be talks by leading experts, while the Design Challenge entries will be showcased, before the winners are announced.
Submissions for the challenge had to demonstrate how indoor and outdoor green infrastructure can contribute to the health, wellbeing and productivity of staff, while improving a building's energy efficiency and climatic resilience.
The event will take place on 19 May, from 10am to 12pm, at Build Studios, 203 Westminster Bridge Road, London. To book your place the CIBSE website.