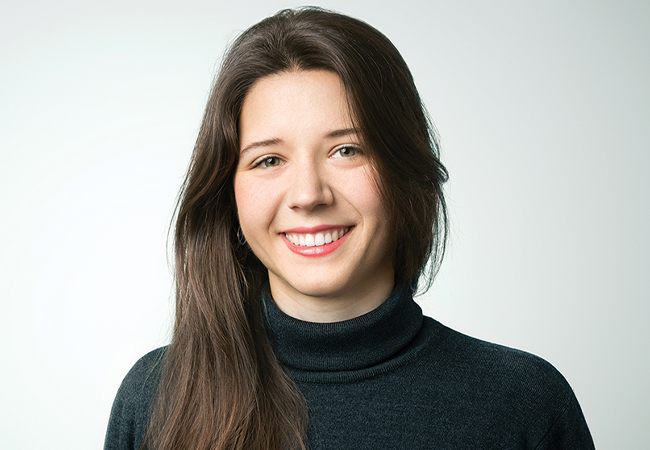 Anna Wawryniak
Anna Wawryniak was crowned the Society of Light and Lighting (SLL) Young Lighter of the Year 2019 at the Lux Awards.
Wawryniak, who works at architectural lighting design consultancy Peter Andres Lichtplanung in Germany, won the £1,000 prize for her video presentation A light booster metro car for the commuting work force: human-centric lighting in underground transportation, given in front of a judging panel at LuxLive in November.
Wawrzyniak trained as an interior architect at the University of Arts and Design Halle, and graduated with a master's degree in architectural lighting design 2019 at the Royal Institute of Technology Stockholm.
The three other finalists were: Fatemeh Dastgheib, KTH Royal Institution of Technology, for her presentation Outdoor lighting and perception of safety from a female perspective; Melissa Kennedy, WSP, London, for Texture within the light: evaluating the impact of textured light upon the sensual atmospheres within art, architecture and design; and Nills Voerste, Bauhaus University Weimar, Germany, for Evidence-based lighting design for urban environments: natural and artificial lighting impacts on people's experiences of public space.
This was the 25th year of the SLL Young Lighter of the Year awards. They are designed to test not just the finalists' ability to develop a lighting project, but also their presentation skills – an important skill that can make a big difference when communicating theoretical ideas on a lighting project.
View the videos here.