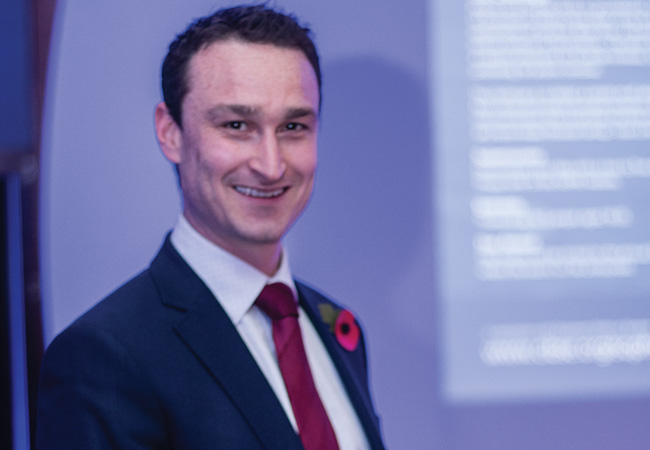 Alastair Hayden
A simple adaptor to aid water filtration, which can be fitted to any home-made set-up, has won the 10th Society of Public Health Engineers (SoPHE) Young Engineers Awards.
Alastair Hayden, who designed the winning project, considered options for manufacture, material selection and costs. He won a sailing weekend in Devon or Cornwall, for two.
SoPHE worked with the charity Engineers Without Borders and its Mexican partner Caminos de Agua for this year's awards. The challenge considered the rising levels of arsenic and fluoride in groundwater in areas of Mexico because of over-exploitation of aquifers. Entrants had to design a simple, small-water adaptor – made from cheap and widely available materials – that would fit into a bone char ceramic filter and attach to any home-made filtration set-up. Bone char is a naturally occurring, porous material that is effective in treating the water.
Hayden impressed the judges with his good understanding of the brief and his thorough research. They felt his final proposal was appropriate, scalable and sustainable. Joshua Dugdale received a high commendation for his proposal, which responded well to the brief and came up with an innovative solution. The judges particularly liked that it could be used in a variety of water containers.
The awards were presented at the SoPHE annual dinner in November, when Ian Fellingham was awarded an Honorary Fellowship of the society, in recognition of his contribution to the industry.
SoPHE also donated £1,500 from the event to Engineers Without Borders UK.
With thanks

SoPHE would like to thank all the supporters of the event, including: ACO Building Drainage; ACV UK; Alumasc Water Management Solutions; Andrews Water Heaters; Aquabion UK; Aquality; Aquilar; Blücher; Emmeti UK; European Vacuum Drainage Systems; GIRPI; Goodwater; Grundfos Pumps; Heatrae Sadia; Horne Engineering; Hydrotec (UK); Kylemore Services; Lochinvar; Marioff; Marley Plumbing and Drainage; Pegler Yorkshire; Pipex px; Polypipe Terrain; ProEconomy; Reliance; Rinnai UK; Saint Gobain; Sentinal Performance Solutions; Teekay Couplings; and Zip Water UK.