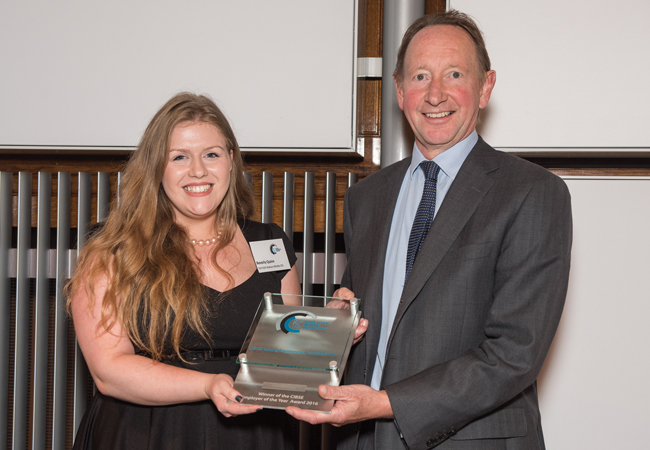 Atkins, Method Consulting and TÜV SÜD Wallace Whittle were recognised for their exceptional commitment to supporting and mentoring newly qualified engineers at the Employer of the Year Awards 2016. The winners of the accolades were announced to a full house at the Institution of Mechanical Engineers (IMechE) in October, as part of the wider CIBSE Young Engineers Awards.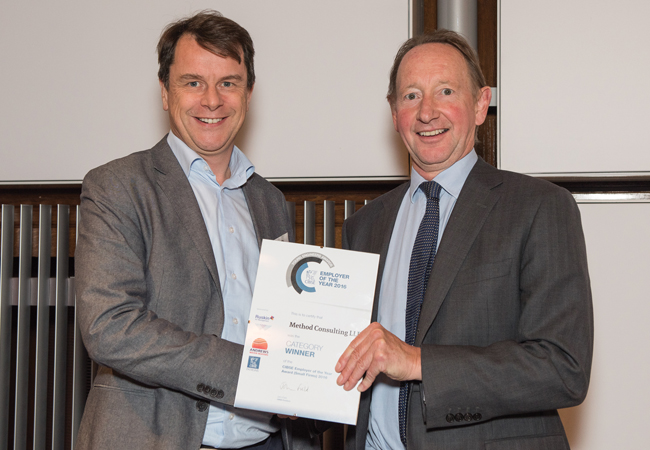 Anthony Bursey picked up the small employer award for Method Consulting
Atkins won the large employer category, showing its commitment to young engineers with the 300 graduates and 80 apprentices who joined them last year. Employees in the early stages of their career are supported by several staff members, and encouraged to drive their own development through training and work opportunities.
Last year, more than 500 of Atkins' STEM ambassadors interacted with more than 350 schools, hosting a building services after-school club.
TÜV SÜD Wallace Whittle came top in the medium-sized employer category, and took the overall champion crown. The firm aims to ensure young engineers – who are each allocated a mentor – work on a variety of projects and cover a range of technical learning skills. It also sponsors up to four juniors each year to undertake further education – covering fees and supporting study time – employs students for summer placements and provides work experience for upper school-aged children.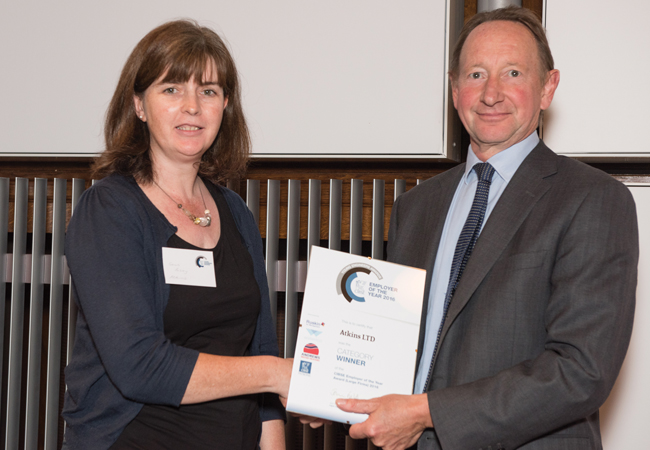 Sarah Pusey accepted the large employer accolade on behalf of Atkins
Beverly Quinn (pictured, top) accepted the Employer of the Year award from CIBSE President John Field on behalf of TÜV SÜD Wallace Whittle.
Method Consulting claimed the small employer category. The firm puts young engineers at the heart of its business, believing training and support are necessary to maintain skills, and to increase staff motivation. Employees are encouraged to dedicate a day each year to a project that improves their community or to run a charitable event, and Method has two STEM Ambassadors.
TÜV SÜD Wallace Whittle's programme earned it the overall prize. The judges said: 'It demonstrated excellent community engagement and proved it draws from the widest possible range of candidates.'
The Employer of the Year Awards are sponsored by Andrews Water Heaters, Ruskin Air Management and Waterloo Air Products, and supported by the CIBSE Patrons.
Doug Ward, CENG FCIBSE, was presented with the IMechE Construction and Building Services Division award.