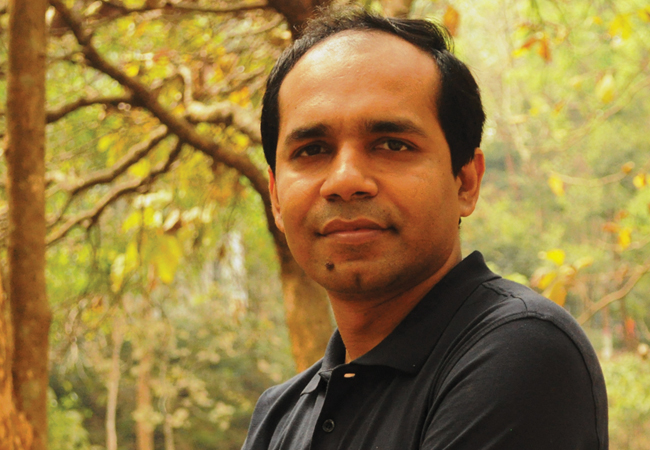 Sajal Chowdhury
A report on Indoor heat stress evaluation for factories in the tropics has won the 2016 Building Simulation Group Student Prize, sponsored by Integrated Environmental Solutions (IES). Author Sajal Chowdhury, who studied at Hokkaido University, Japan, based his entry on his MEng thesis.
Chowdhury's research was commended for its detailed modelling approach, delivering relevant information and recommendations for achieving comfortable work environments in factories under tropical weather conditions.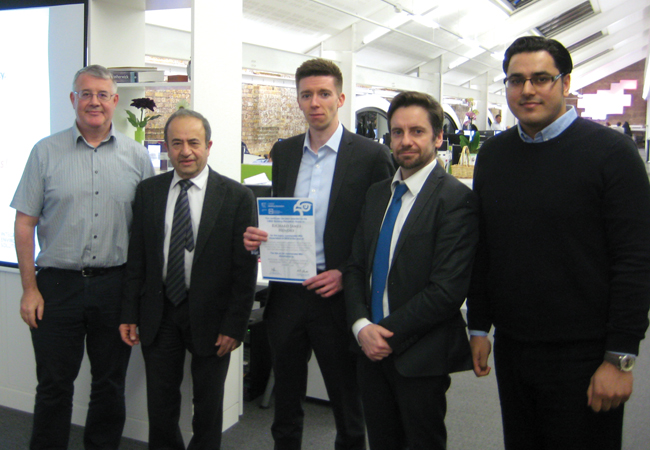 Members of the CIBSE Building Simulation Group with runner-up Richard Hendry (centre). Left to right: Darren Woolf, Hazim Awbi, Darren Coppins and Naghman Khan (also secretary of IES, the award sponsor)
he won £1,000 plus a 12-month license for the IES VE-Pro software suite and a place on an IES training course, worth more than £7,000. Chowdhury is now a faculty member at the Department of Architecture, Chittagong University of Engineering and Technology (CUET), Bangladesh.
The two highly commended runners-up, who each took home £250, were Connor Shaw and Richard James Hendry. Shaw studied for a MSc in construction and real-estate management at the University of Applied Science in Berlin, Germany, with a project entitled Towards automated building energy performance simulation for BIM-based renovation projects. He founded Shaw Architectural Solutions in 2014.
Hendry, who works at Troup Bywaters + Anders, studied for an MSc in building services engineering at London Southbank University, and his dissertation is Applying building energy modelling tools to operational energy use.
More information about the award is available here.