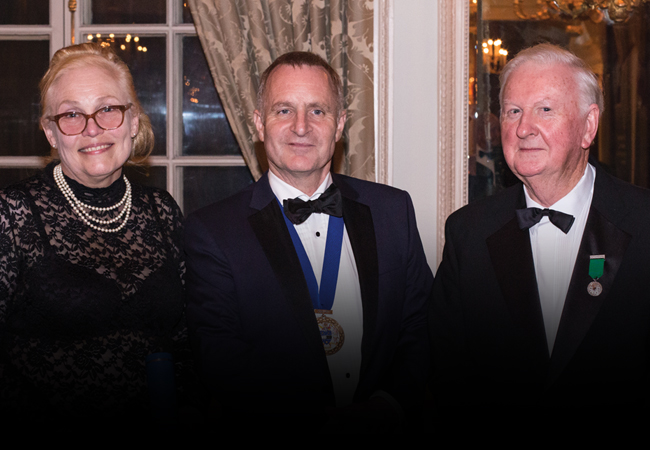 CIBSE President Stephen Lisk with Geraldine O'Farrell and Seamus Homan
Three CIBSE members were awarded silver medals at the President's Awards dinner in October. Geraldine O'Farrell, Seamus Homan and Brian Charlesworth were presented with the medals in recognition of their outstanding service to CIBSE.
Neil Sturrock read the citation for O'Farrell, FCIBSE MSLL, who has been a prominent committee member of the CIBSE Heritage Group for nearly 20 years and has served as vice-chair for the past seven years.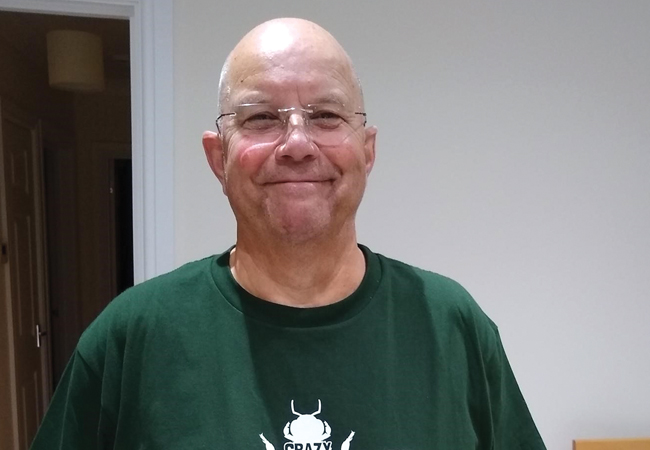 Brian Charlesworth
Her extensive work in other areas of the Institution prompted the award, particularly her 16-year contribution as a professional interviewer for Member and Fellow applicants. O'Farrell has also served on the nominations committee, as an elected member of the CIBSE board and a member of the council.
Paul Martin read the citation for Homan, FCIBSE, who is a chartered fuel technologist, a Fellow of the Institution of Engineers of Ireland, a life member of ASHRAE, and past chair of CIBSE Ireland.
In 1964, with colleagues, he played a significant role in setting up a City and Guilds HVAC technician design course at the College of Technology, Dublin, which he was later invited to help develop into a degree course. Homan is still active in promoting building services engineering, playing an influential part in the campaign to encourage Leaving Cert students in Ireland to study building services.
CIBSE Fellow Charlesworth, who was unable to attend the dinner, has been a professional interviewer for CIBSE applicants for 25 years – undertaking more than 400 interviews to date – and has helped train new CIBSE interviewers.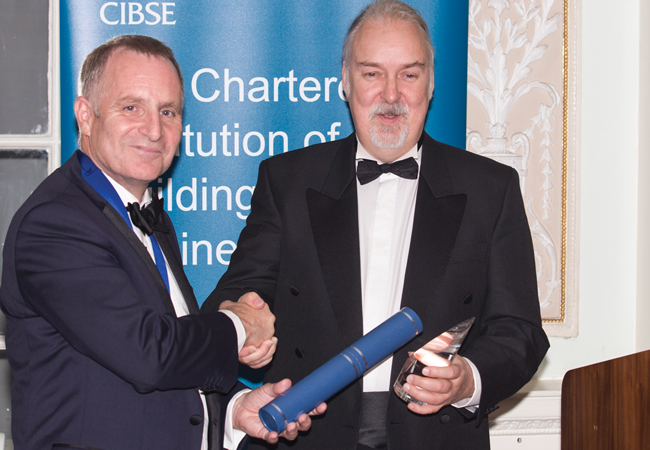 CIBSE President Stephen Lisk with Mike White
The annual President's Dinner recognises and rewards industry talent with a number of awards, showcasing newly qualified and experienced engineers.
Happold Brilliant Award
This accolade, which recognises excellence in the teaching of building services engineering, was presented to Leeds Beckett University.
The judging panel particularly praised Mike White, who is an extremely motivated and popular course leader. It was impressed by the quality of the courses and the university's franchise institution, AIBE in Hong Kong, the enthusiasm for teaching, and the extensive support offered to students.
The Happold Brilliant Award was presented to White, who accepted the award on behalf of the university.