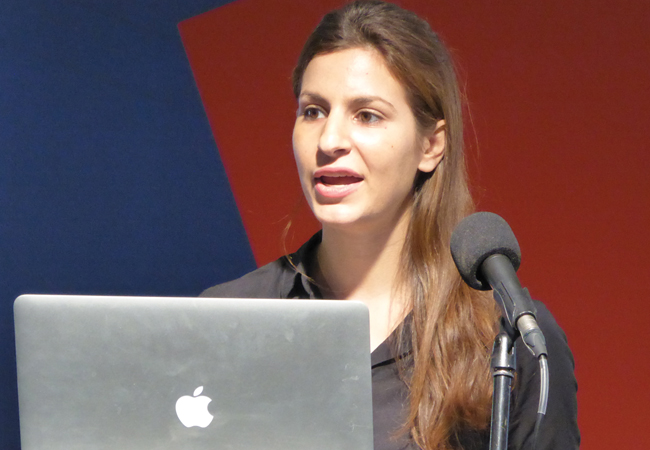 Entries are now open for the 2016 Society of Light and Lighting (SLL) Young Lighter of the Year.
The competition, now in its 22nd year, offers the industry a high-profile opportunity to help promote younger members of the lighting profession. Entries are open to anyone, aged under 30, with an interest in light and lighting, and the SLL is encouraging all to participate. The awards provide a unique platform for young lighters, allowing them to share their knowledge and research on a lighting subject, hone their presentation skills, and raise their profile within the industry. Shortlisted finalist will give a 15-minute presentation to a full audience at LuxLive on November. All the finalists receive a cash prize, as well as a year's free SLL membership.
By entering, you have the chance to join the ranks of previous winners, including Seda Kacel, Christopher Knowlton, Sabine De Schutter, Rachael Nicholls, Janna Aronson and the current Young Lighter of the Year, Youmna Abdallah (pictured).
You can read Abdallah's, paper Light Poverty in Precarious Environments within Developing Countries and all four 2015 finalists blog videos, at www.cibse.org/sll
The closing date for entries is 9 May, and entrants should be under 30 years old on that date. Enter at www.cibse.org/sll.