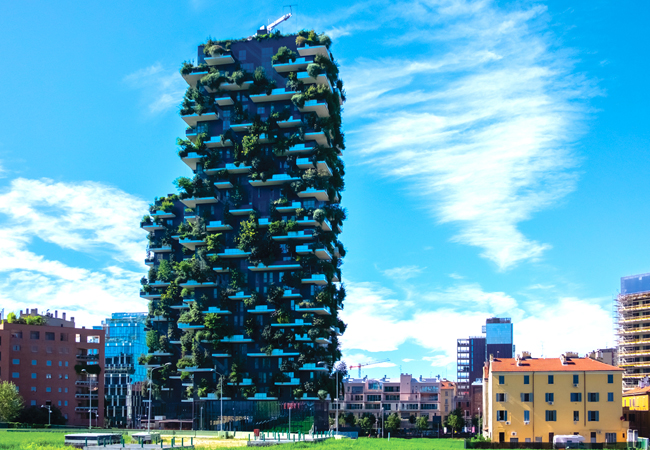 Bosco Verticale
The third annual Green Infrastructure Design Challenge was launched by CIBSE and UKCIP at Build2Perform Live in November.
The challenge seeks to highlight the role of building level green infrastructure, such as green roofs, living walls, indoor farms and gardens in creating sustainable urban environments.
This years' design challenge wants entrants to consider what constitutes a healthy, productive and sustainable urban environment from both a building performance perspective and as an improvement of surrounding public spaces. The design should be effective now and as the climate changes. Entries must include design and operation solutions that enhance the urban environment – particularly those that improve air quality, reduce overheating risk and promote more sustainable transport, for example.
The challenge is open to individuals or teams, including students, qualified practitioners and researchers. Entrants can choose to work at any scale, from a single building and its surrounding space to larger, more formally linked spaces and developments, in any UK location.
This year's challenge, supported by Ecobuild, will see all submitted designs showcased at Ecobuild 2018. Shortlisted entries will be expected to present their design in a three minute presentation at the event before the winning design is announced at a reception on 6 March 2018.
For more information and to enter visit www.cibse.org/GIChallenge. Entries must be received by 19 February 2018.