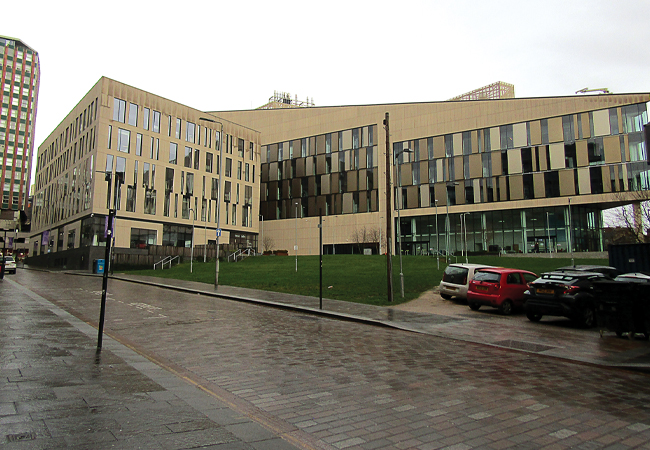 The 10th annual CIBSE Technical Symposium is to be held jointly with ASHRAE at the University of Strathclyde, Glasgow, on 16-17 April.
While some papers and presentations are still going through the review process, it promises to be the largest technical symposium to date, with more than 80 presentations over the two days.
These include case studies, opinion and research papers, and the popular fast-track session, where poster presenters highlight the key points of their work in a five-minute presentation to a plenary of delegates before lunch on day one.
Other planned sessions include: realworld sustainable development; digital techniques to optimise built environments; enhanced school energy performance and wellbeing; grid decarbonisation;  heat networks; electrical energy storage for low-impact buildings; controls design and implementation; fire safety and smoke control; applying BIM; design tools for lighting; and tall and mega-tall buildings.
There will also be an exclusive presentation on the soon-to-be published CIBSE TM61, which aims to improve the understanding and implementation of realistic building performance predictions.
The evening reception on Thursday will take place at Glasgow City Chambers, a short walk from the university. Not only will delegates be able to enjoy the architectural splendour of the building, but also appreciate some traditional Scottish fare.
On Friday, at 8am, there is a free walking tour of the University of Strathclyde District Energy Centre, hosted by the university's assistant director Roddy Yarr.
Places are limited, so be sure to sign up at registration.
The technical symposium is deliberately kept as a small event, with delegate registrations limited to around 200 people.
This is so attendees can discuss current industry issues in a relatively intimate and friendly setting, and get to know and exchange ideas with the presidents, officers and CIBSE and ASHRAE staff.
● For details, visit cibse.org/symposium and search #CIBSEsymposium on Twitter