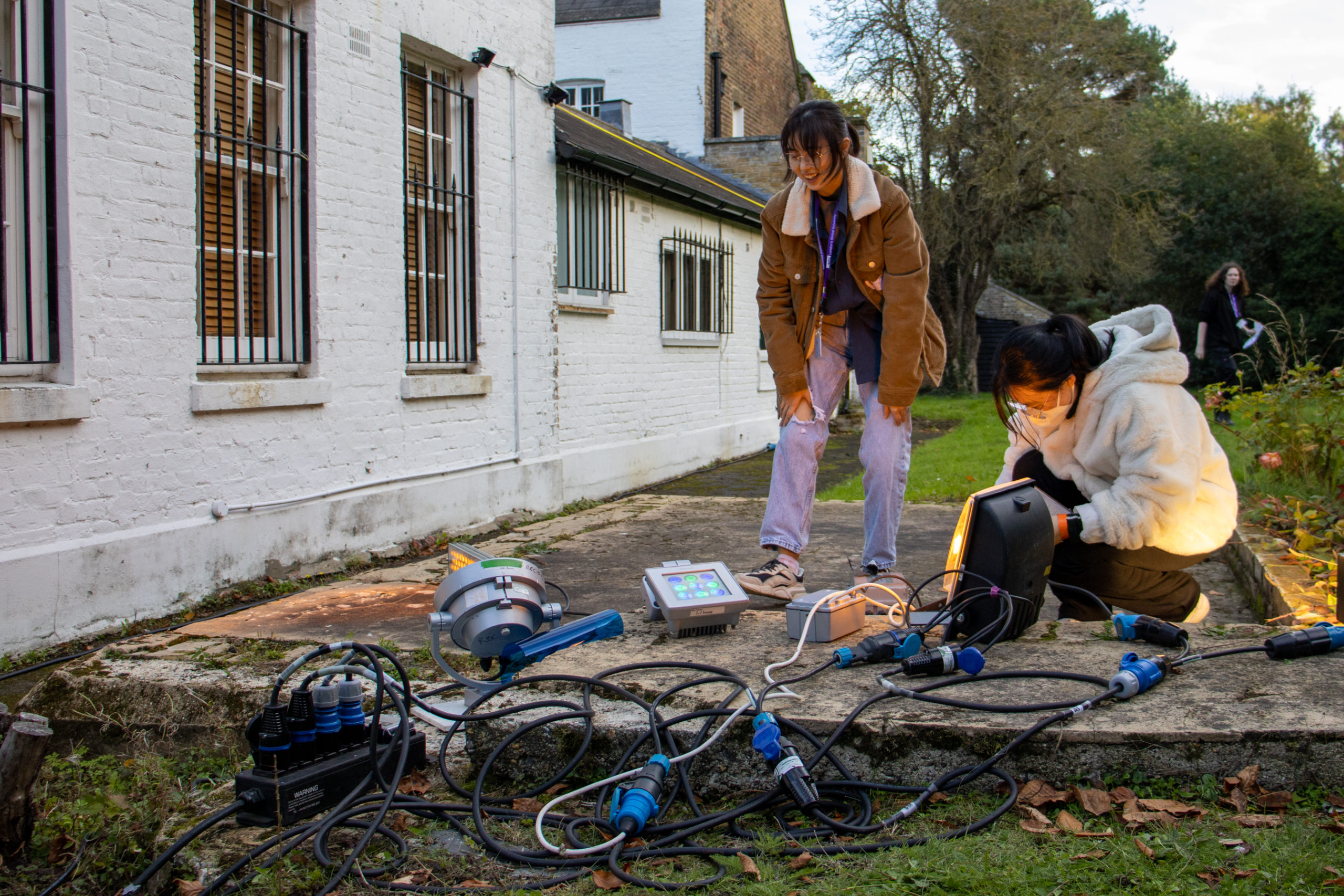 Teams led by Cundall, CBG Consultants and Marlow Integrated Design picked up the main awards at the Ready Steady Light competition, which took place in October.
The Society of Light and Lighting's (SLL's) annual event is organised in association with Rose Bruford College, and 13 mixed teams of students and lighting professionals competed this year to design and set up temporary exterior installations with a limited range of equipment in only three hours.
Returning to basic engineering and design, they were tasked with lighting their site in its natural state with the equipment provided. Team Cundall won the Technical Award, Team CBG Consultants the Artistic Award, and Team Marlow Integrated Design the Peer Award.
Each year, SLL Ready Steady Light welcomes teams from University College London's light and lighting MSc course, plus a team from Rose Bruford College. It offers an opportunity for students to gain hands-on experience, experimenting with lighting techniques and working alongside practising lighting professionals.
While the lighting community has worked to overcome the challenges presented by the pandemic, day-to-day work has continued. There have been new starters and the same requirements to support development, but without the crucial interaction of getting to work alongside colleagues in a shared space. So the Society felt it was more important than ever to provide design practices, students and lighting professionals with an opportunity to have fun and work together, with the added element of some friendly competition.