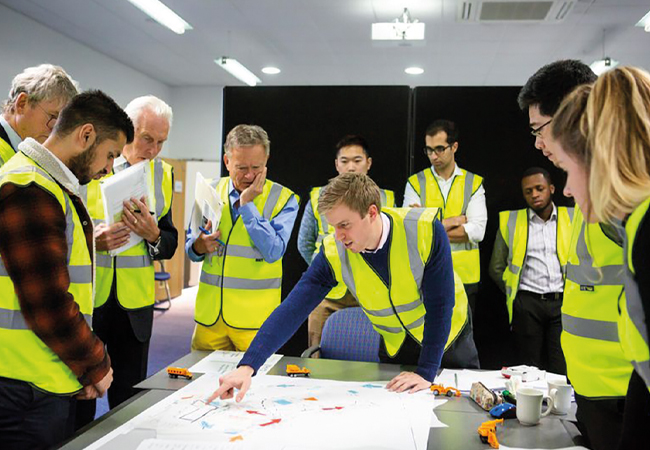 This year's Teambuild challenge will be focused on town centres, with projects looking at how they might be adapted and reimagined to accommodate hybrid and remote working.
The construction industry event is due to take place from 18-20 November. It offers a unique challenge to young professionals, who must work collaboratively – and will have their abilities tested – as they solve problems with the skills that they have learned.
Key themes will include what a town centre should contain and look like in 2022 and into the future, when fixed-location working is no longer the standard. The competition will be based on a real, large-scale town centre development project.
The teams will be tasked with the design development and construction of this complex project, with intense activity and training condensed into a highly accelerated weekend. They will have to consider real-world constraints and develop ideas and solutions, and winning teams and individuals will be presented with prizes.
To get involved, contact admin@teambuilduk.com or visit www.teambuilduk.com