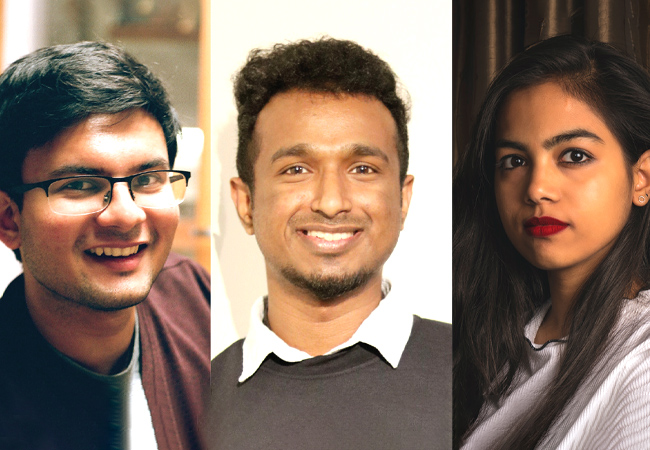 Left to right: Prateek Alkesh, Bipin Tom Thomas and Shruti Govinda Rajan
Three young professionals have been recognised for their achievements at the CIBSE Australia and New Zealand Young Engineers Awards 2020.
Shruti Govinda Rajan, a sustainability consultant graduate at ADP Consulting, won the Graduate of the Year award, Prateek Alkesh, a mechanical engineer at Aecom, won the Jack Pirie Award – Young Engineer of the Year, and Bipin Tom Thomas, who has a graduate diploma in building services engineering from Weltec, won the Mark Griffin, Student of the Year Award.
All three winners receive a $1,000 cash prize.
Entrants to the awards had to submit a short written statement on why they would make a good ambassador for the building services profession. They also had to submit a short video addressing the question of what changes need to occur in planning the built environment today to achieve a desirable, high-performing, sustainable built environment a decade on.
Maria Atkinson, 2020 judge, said: 'What has emerged in the past five years is this ability of the next generation to challenge business as usual.
They can articulate the changes that are possible and we need to recognise that it's time to hand over to them, to allow for a different way of doing things, rather than pressing forward with incremental change and being bound by the constraints of business as usual.'
The awards, sponsored by Northrop, Aurecon and Aecom, were announced as part of the ANZ virtual seminar events on 8 September. Winning video submissions can be viewed here.