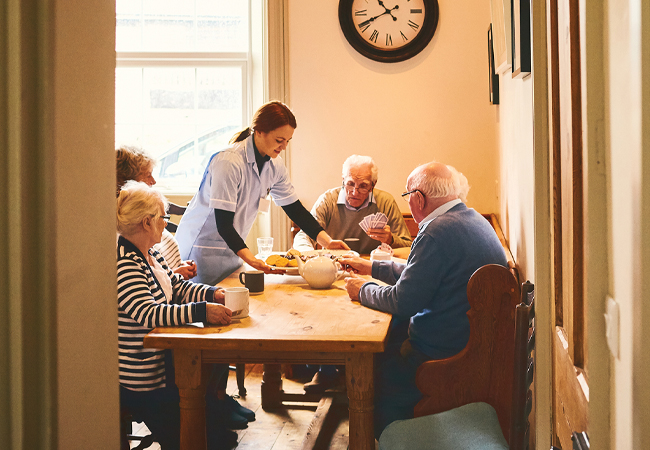 Credit: iStock
Results from a CIBSE research project on the impact of overheating on residents in care homes have been published.
Research Insight 04: ClimaCare: Climate resilience in care settings is the result of a study supported by CIBSE's Research Fund and run by University College London, Oxford Brookes University and the London School of Hygiene and Tropical Medicine.
The new publication presents the aims, approach, and key outcomes of the pilot project Climate Resilience of Care Settings (ClimaCare), funded by the Natural Environment Research Council UK Climate Resilience Strategic Priorities Fund.
This monitored the thermal environment in five care homes and conducted surveys with residents, frontline staff and managers.
The study found that building construction age is an important factor for indoor overheating risk, with occupants in older, 'heavyweight' buildings less likely to feel hot in the summer.
Mean internal temperatures in the five case studies during the heatwave period remained predominantly above the PHE- recommended 26oC threshold.
According to modelling results, the implementation of appropriate passive design strategies resulted in a significant reduction of indoor temperatures.
The report is on the CIBSE Knowledge Portal at cibse.org/knowledge and was the subject of a #GrowYourKnowledge webinar, which is available on-demand at cibse.org/growyourknowledge