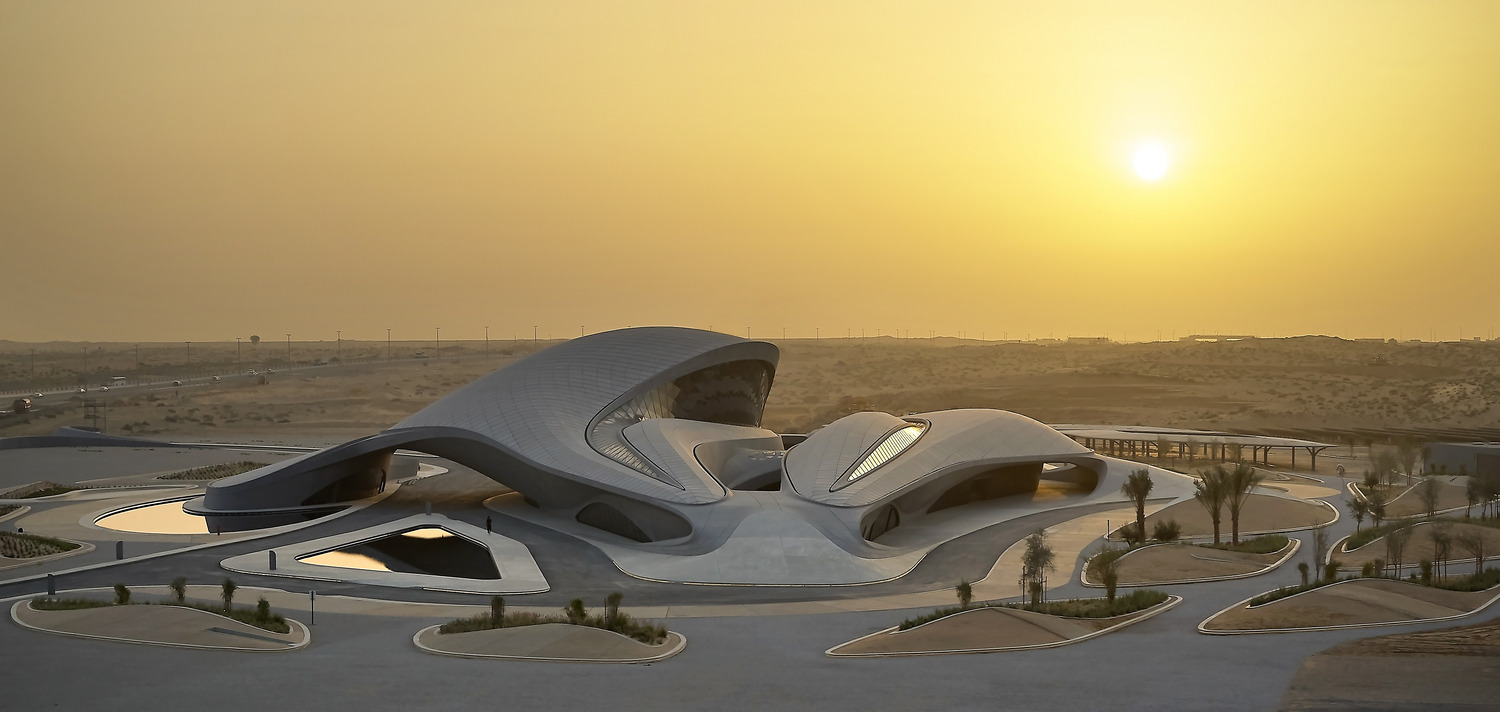 The last personal project of the late architect Dame Zaha Hadid – Bee'ah Headquarters in the United Arab Emirates (UAE) – as well as London's Battersea Power Station and Elizabeth Tower, home to Big Ben, are among the buildings shortlisted for the Façade 2023 Design and Engineering Awards.
Run by the Society of Façade Engineering (SFE) and CIBSE, the awards recognise excellence in façade engineering, and help to raise the profile of this discipline.
The full awards shortlist consists of 29 projects, 13 young engineers, and seven products. It showcases the vast global expertise in this area of engineering, with 15 international schemes – from seven countries and three continents – making the cut in the four international project categories: refurbishment, new build, innovation and sustainability.
Notable shortlisted international projects include the Bee'ah Headquarters in Sharjah'sAl Sajaa desert, in the UAE – entered by Buro Happold – and the Google Bay View campus in California, USA, entered by Arup, which features 90,000 dragonscale solar shingles.
Among the 14 shortlisted entries in the UK project categories is the refurbished Battersea Power Station – one of the largest refurbishment and urban regeneration projects in the UK.
Completing the 2023 awards line-up is the 13-strong shortlist for the 2023 Young Façade Engineer of the Year.
Chris Macey, chair of judges, said: 'The diversity of shortlisted projects demonstrates the range of skills and expertise within façade engineering. The young engineers making the list demonstrate that we have the growing competence and skills for the future, assisted in no small part by the innovations of the
shortlisted products.'
Nominations are sought for the Lifetime Achievement Award, open to anyone who has made an outstanding contribution to promoting the art and science of façade engineering. Nominations should be made by email to sfeawards@cibse.org. Please include a maximum of 100 words to support the nomination.
The awards, sponsored by Reynaers, take place on 8 November, at Hilton Park Lane, London, and will again be co-located with the Zak World of Façades London conference.
● View the full shortlist: bit.ly/CJFA23
● Book your place: bit.ly/CJFEA23