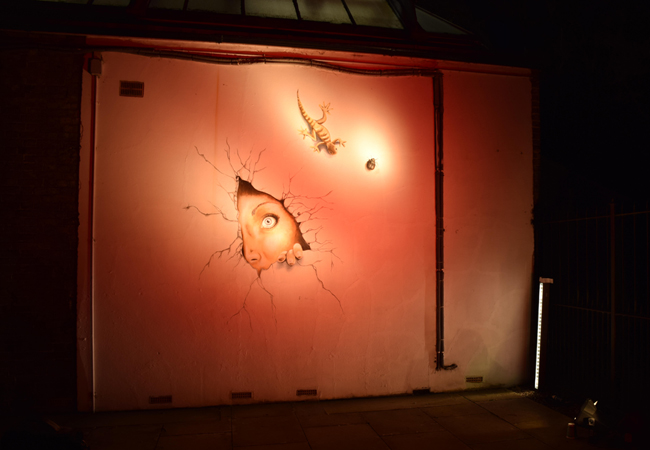 Lighting design practice Speirs + Major bagged two out of three awards at the 14th Ready Steady Light event, run by the Society of Light and Lighting (SLL).
The competition took place at Rose Bruford College, Sidcup, in March, when 15 teams competed to design and set up temporary exterior installations in only 180 minutes. Speirs + Major won the Best Technical Solution, judged by SLL, and the Peers prize, judged by the teams. Aecom claimed the Most Creative Effect Award, judged by the International Association of Lighting Designers (IALD).
Each team was allocated a site around the campus and – focusing on basic engineering and design – had to light it in its natural state with designated equipment, overcoming challenges without a budget and within time constraints.
Organisations were only allowed one team, led by an SLL member. Students on Rose Bruford College's lighting and design BA course, who supported the event had the chance to assist professionals working in this unique environment.
Ready Steady Light is held in partnership with the college, and supported by the IALD. Further support and equipment is supplied by Philips, Lee Filters, Whitelight and Anolis. The teams came from a variety of organisations, including Aecom, Brunel, Future Designs, GIA Equation, Light Bureau, MID Lighting, Nulty+, Philips, Rose Bruford, Speirs + Major, Thorlus and University College London.
The SLL and Philips also sponsor Junior Ready Steady Light, which took place in March and included teams from state schools, further education colleges and art organisations.