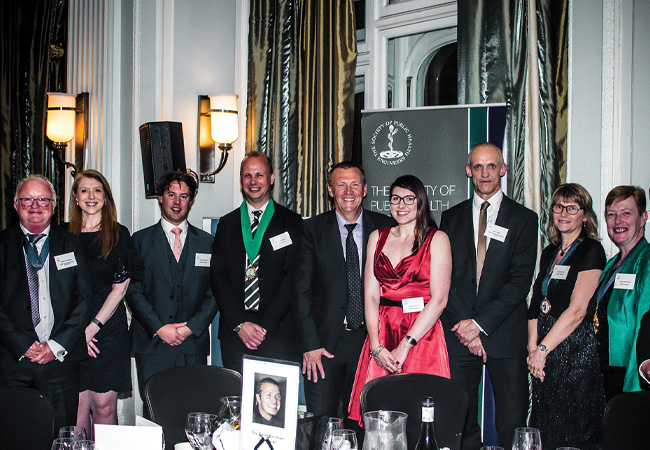 The 9th Northern Dinner of the Society of Public Health Engineers (SoPHE) took place at the Midland Hotel, Manchester, on 10 May.
SoPHE chair Jonathan Gaunt started proceedings by updating guests on the progress the Society has made during the year, including around the number of individual and industrial associate members. He thanked all the regional secretaries for their hard work and dedication.
The event was attended by new CIBSE President Lynne Jack, who co-founded the Scottish region of SoPHE, and the guest speaker was Graham Poll, former Premier League football referee. He entertained the attendees with stories from his sporting past, including the infamous incident when he booked the same player three times in the same match in the World Cup in Germany.
Alan Flight, SoPHE industrial associate chair, concluded the evening by thanking everyone present and especially the table sponsors for their continuing support.
SoPHE Northern would like to thank everyone involved for their support with this dinner. The next one – the Society's 10th – will be held on 8 May 2020.