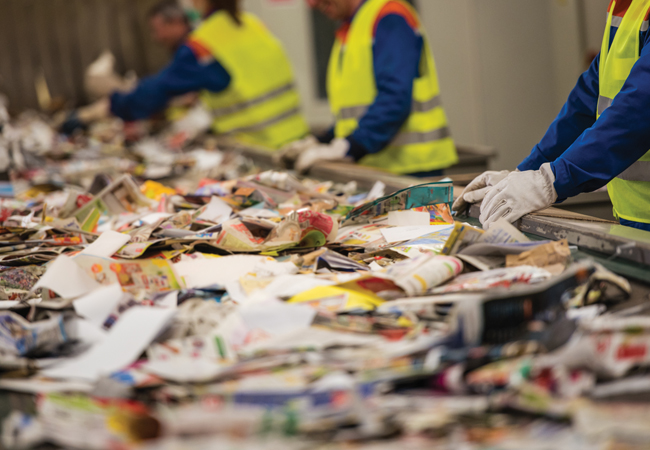 A design to transform a busy waste-recycling centre in Slough into a green oasis has won the second Green Infrastructure Challenge, held by CIBSE and the ARCC Network.
Teams were invited to demonstrate creative use of indoor and outdoor green infrastructure to enhance the office environment. The winning team – led by Louise Handley, of environmental services company Amey – submitted an ambitious plan to re-model Chalvey Recycling Centre, to accommodate new staff and departments, improve energy efficiency and wellbeing, and reduce flood risk.
The 1980s building, situated on a floodplain, suffers from overheating in the summer and – because of its industrial surroundings – poor air quality. Amey's solution proposes a radical redesign of the premises that makes extensive use of 'living walls' and other plant material, such as vertical farming and green roofs. This will naturally shade the building from the sun and cool it internally, and retain heat in winter. The green elements are also designed to have positive effects on wellbeing.
Amey also plans to add several rain gardens to catch and arrest rainfall, to prevent a nearby stream from being overloaded.
Runners-up were Deependra Pourel, Bernadette Widjaja and Karan Patel, from the University of Westminster. They applied the scientific principles of green infrastructure to the Clarence Building at London South Bank University, to model the effects of changes with green roofs, living walls and green ceilings.
The Challenge culminated in an event exploring green infrastructure as a building service during Open City's Green Sky Thinking Week, at Build Studios in London.