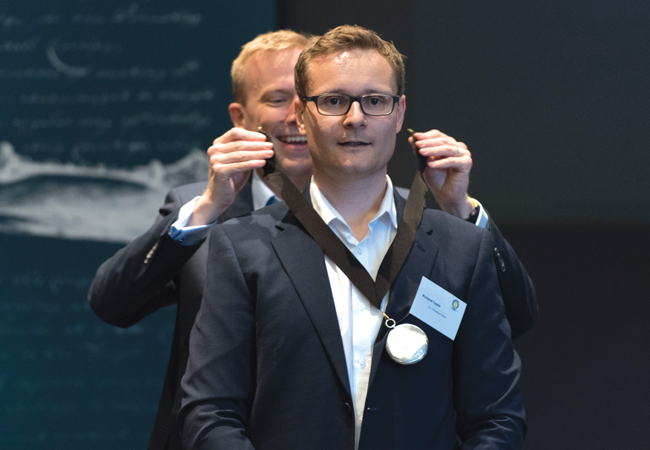 The development and support of the next generation of lighting professionals is a priority, according to new Society of Light and Lighting (SLL) president Richard Caple.
Speaking at the SLL AGM, at London's Royal Society on 25 May, Caple recalled his start in the industry – when little information about lighting careers existed – and called on the society and the lighting industry to do more to advertise the opportunities available for those entering the sector. He suggested targeting people interested in design and mathematics to demonstrate the full potential of lighting as an interesting and rewarding career.
Caple, who noted that SLL produces a range of guidance, challenged the society to publish even more technical research, but to remember the industry's roots. New technology, he said, makes lighting more advanced – with innovations such as Li-Fi and environmental sensors – but lighting is still primarily about illuminating spaces well, for people's benefit.
Wellbeing is one of the major issues for the society, added Caple, noting its potential to change the way places are designed. But he urged caution around human-centric design, stating that more research is needed into its effects and implications.
'I aim to inspire more people to pursue lighting as a career,' said Caple. 'One of the great things about our industry is its varied make-up. There are many different levels at which you can join, and you can work your way to the top – the sky really is the limit.'
Congratulating outgoing president Jeff Shaw, Caple praised the society's work last year, including SLL's wide range of events, guidance and research. President-elect Iain Carlile was also inducted, serving his term from May 2018.
For more information is available on the SLL website.