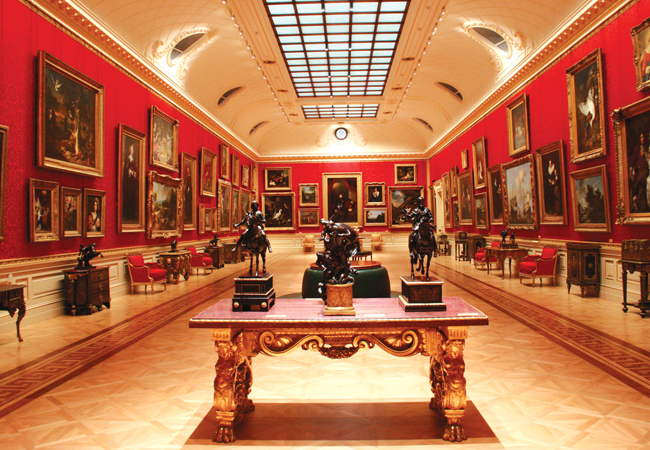 The Society of Light and Lighting Masterclasses aim to deliver the latest information on important topics. Currently, there is a wealth of new research relating to human responses to light, with particular reference to LED lighting solutions, as well as circadian rhythms and light in relation to health and wellbeing.
In the new Masterclass series, the Society aims to deliver a full day of presentations, covering a variety of topics including physical, psychological, emotional, visual and cultural responses to light. Each presentation will be peer reviewed and based on the latest information and case studies. They will cover areas such as potential benefits of dynamic lighting on circadian rhythms; and the latest research into the effects of shift work on performance, safety and prevention of fatigue.
There will be case studies, which focus on the control and application of light within cultural spaces such as art galleries, also touching on accurate colour portrayal, location-based information services and conservation management to ensure a positive visitor experience.
Exterior lighting case studies will relate to the effects of outdoor lighting technologies on their surrounding environments and wildlife. Additionally, the perceived versus the measured effects of sky glow will be discussed.
The speakers will be looking at how lighting may affect the customer experience within a retail environment, along with studies into the effects of lighting within healthcare, among a number of other topics.
During his inaugural address, SLL President Jeff Shaw outlined the Society's role in relation to lighting education and being at the forefront of topical issues and research. The aim of the Masterclasses is to present new information to delegates, putting them ahead of others within their industry.
The Masterclasses aim to bring the knowledge to you, and will be travelling to a number of locations including, Dublin, Leeds, Birmingham, Manchester, Bristol, Glasgow and finally London.
Speakers will include Helen Loomes (Trilux), Chris Wilkes (Holophane), Roger Sexton (Xicato) and Iain Macrae (Thorn). Guest speakers for each Masterclass will be announced shortly. This series will also see the continuation of Lighter's Question Time, giving delegates the chance to interact with the speakers on current issues within the industry.
The Masterclass is a must-attend event for all those wanting to be informed and updated on lighting technology and application, offering an opportunity to stay ahead of the game while gaining valuable CPD hours.
The Society of Light and Lighting Masterclasses were introduced in 2004 in response to the demand for lighting knowledge regionally in the UK. Each series comprises seven one-day seminars, plus a shortened schedule held at the LuxLive exhibition every November.
For more information visit www.cibse.org/SLL
Dates
20 October 2016, Dublin
30 November 2016, Leeds
26 January 2017. Birmingham
23 February 2017, Manchester
30 March 2017, Bristol
27 April 2017, Glasgow
18 May 2017, London
Speakers
Iain Macrae FSLL
, head of global lighting applications management, Thorn Lighting, has more than 22 years of design and technical experience at Thorn. He and his team offer customers product application advice and he tutors in the Thorn Academy of Light. He is a director of ICEL and past president of the SLL.
Roger Sexton MSLL, vice-president specifier service, Xicato, worked for Philips Lighting for 20 years mostly in the field of new product explorations. In 2008 he joined intelligent LED module manufacturer Xicato, where he works in a global product specification development and lighting designer support role.
Helen Loomes FSLL, business development director, Trilux, has more than 30 years' experience in lighting. Since her early years in a photometric laboratory, she has worked in a number of different sales and marketing roles at various architectural lighting firms. She now works with an international focus for Trilux Lighting as business development director.
Chris Wilkes MSLL, technical manager, Holophane, is a physics graduate. He has been in the lighting industry for 14 years working predominately in technical development and testing of luminaires; he currently manages the optical, photometric, and laboratory side of the business. He has contributed to the recent updated publication of LG6, and sits on the LIA LEDAC and ICEL committees.