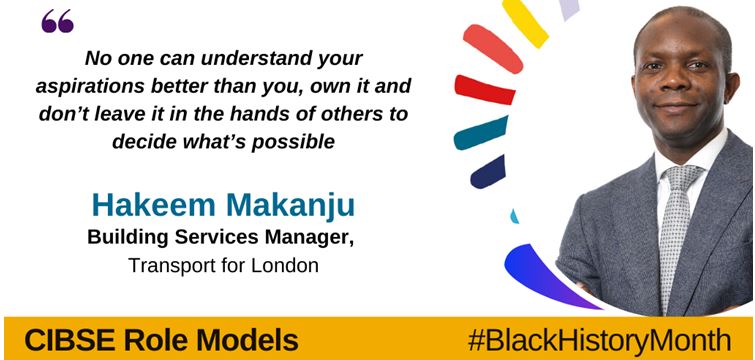 To celebrate Black History Month in October, the CIBSE Inclusivity Panel launched a new 'Role Model' profile series, designed to help inspire and promote a more diverse workforce in the building services industry.
The first profile is from Hakeem Makanju, building services manager for Transport for London, and it features some inspiring advice to his younger self: 'No-one can understand your aspirations better than you, own  it and don't leave it in the hands of others to decide what's possible.'
The role model series will continue throughout the year,  profiling inspiring individuals from under-represented groups.
More information is available here.