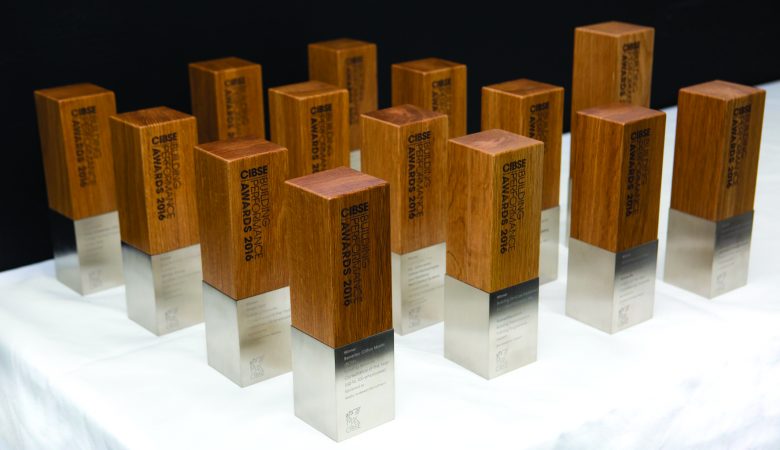 Building operators are increasingly using live data to help optimise engineering services. The growth of digital services in building engineering was observed by judges during the shortlisting for the 2019 CIBSE Building Performance Awards, held at CIBSE's offi ces in Balham, London.
The shortlist was revealed last month and can be seen on CIBSE's website.
Fourteen categories were debated by 14 experts representing a broad cross- section of the building services industry. They included manufacturers, consultants, contractors, facilities managers, and property owners. The full shortlist can be seen on page 20.
Many company entries in the project of the year categories claimed optimal performance was being delivered by the constant analysis of live data-measuring building equipment.
Digital dashboards reporting key metrics to facilities management teams and building occupants were used to alert them to deviations from expected energy performance and comfort levels.
Judges also observed that entries were putting more emphasis on health and wellbeing and social sustainability than in previous years. Engineers were seen to be targeting good outcomes in indoor environmental quality and occupant wellbeing, as well as lower energy use.
Sophia Flucker, director at Operational Intelligence, noted that the entries were often focusing on human outcomes as much as technical ones.
'We seem to get better results when entries don't just talk about the technical solution. It's looking at how people interact with different stages of the project. They recognise there is a human element all the way through the project from the user perspective to the collaboration early in the design process,' said Flucker.
Judges for the Project of the Year – Commercial/Industry said the 'careful consideration of occupants' was a theme that ran through all entries in the category. They said they showed 'a real depth of understanding about the interaction of people and buildings'.
Judging for the three Building Performance Consultancy of the Year categories looked closely at how companies were developing their staff. They were impressed with the large – and diverse – number of small companies entering in the 'up to 100 employees' category.
They noted that many of them, despite their size, were leading their particular industry sector or region.
The judges were surprised to see that some product and project entries were lacking real evidence in their submissions. They thought that some would have benefi ted from waiting another year before being entered to allow for more evidence to be gathered.
Another observation was that often supporting data was diffi cult to decipher unless it had been visualised in a understandable format. 'We don't just want utility bills, we want graphs showing a trend,' said one judge. Entries presenting occupant building data in a clear, understandable way were given extra marks.
'We are looking for quality of data rather than quantity,' said one judge. 'How metrics are presented makes a big difference in the judging.'
In the International Project of the Year category, the judges were pleased to see that projects in markets outside Britain were hitting mandatory performance targets set by local government.
The judges felt there were lessons there for UK buildings, and these will have to be learned quickly if initiatives such as Design for Performance – which include operational performance targets – gain traction in the UK.
Engineer of the Year
For the first time at the CIBSE Building Performance Awards, a prize for overall Engineer of the Year will be announced. The award will be judged on 4 December. See the shortlist on page 20.
The judges for the award are: Isabelle Smith, principal mechanical engineer at Atkins; Les Copeland, commercial director, Ramboll; Philip King, Hilson Moran; Kevin Mitchell, global practice leader, Mott MacDonald; and Julie Godefroy, head of sustainability at CIBSE.
Judging Panel
Hywel Davies, technical director, CIBSE, and chair of the judges
Nigel Clark, technical director, Hilson Moran
Simon Ebbatson, principal, Elementa Consulting
Sophia Flucker, director, Operational Intelligence
Andy Green, technical director, Baxi Heating
Debbie Hobbs, head of sustainability, Legal & General Property
Susan Hone-Brookes, chief engineer, MTC
Mark Hawker, chief engineer, Anthesis Group
Sara Kassam, head of sustainability development, CIBSE
Jerry Lehane, board director, chapmanBDSP
Gita Maruthayanar, principal design engineer, Atelier Ten
Sarah Ratcliffe, programme director, Better Buildings Partnership
David Stevens, vice-chair, CIBSE Facilities Management Group
Tamsin Tweddell, senior partner, Max Fordham
James Warne, co-founding director, Boom Collective
The 2019 CIBSE Building Performance Awards Dinner will take place at Grosvenor House Hotel, London, on Tuesday 12 February. Book a table here.