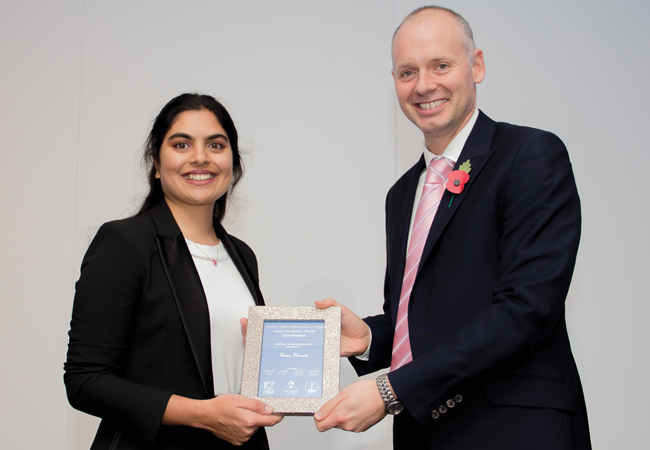 Last year's joint winner Yasmin Chamadia, with Edward Clarke, of SoPHE Education Group
The Society of Public Health Engineers (SoPHE) Young Engineers Award 2019 is now open for entries.
The awards have been redesigned for 2019, with teams or individuals being challenged to produce a promotional video – rather than a written submission – celebrating the work of a public health engineer.
The video could look at a day in the life of an engineer, how a particular problem was solved, or at particular aspects of public health engineering projects.
Entrants must make the videos exciting and inspiring, and they must be produced in a way that celebrates problem solving.
Individuals, or teams of up to three people, aged 18-35 on 25 October are eligible to enter. Video submissions should be between two and five minutes long, and must be received by 25 October. The winner will be announced at the SoPHE dinner in November. For more information, visit the SoPHE website.