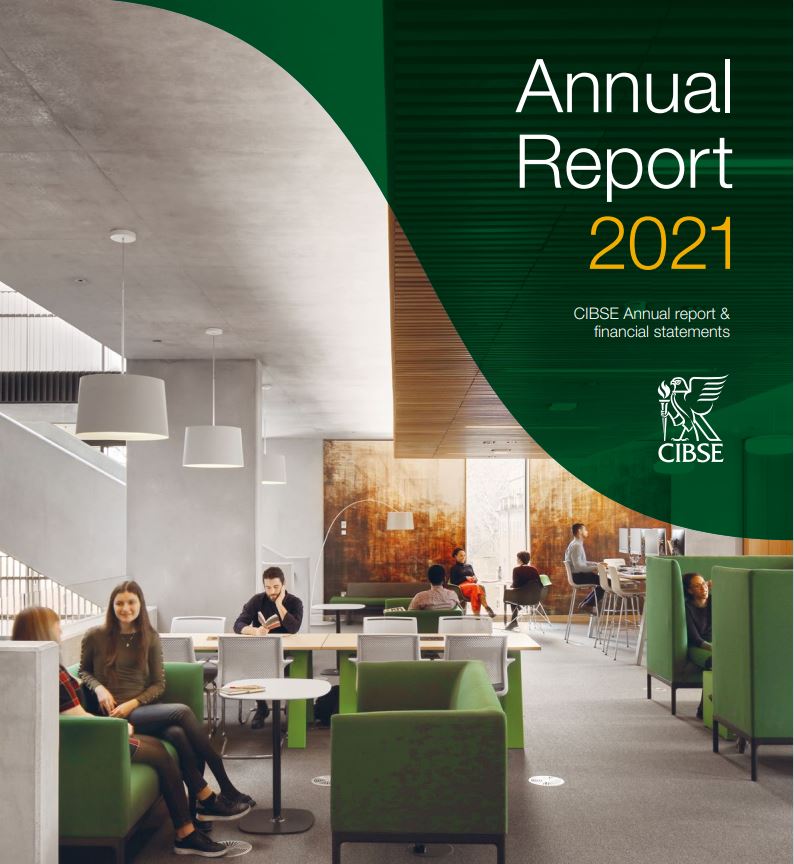 Read all about CIBSE's 2021 in its Annual Report, which was published recently.
The document reflects on the highlights of the year, re-emphasises the Institution's values, reports from our societies and special interest groups, and informs members about the work of the Institution.
Over the year, CIBSE's social media channels achieved 85,748 followers, its website had 3.5 million page views, the Institution consisted of 20,000 members in 96 countries, and there were 200 CIBSE member volunteers on regional committees.
The huge range of events, training, network activities and guidance put together by CIBSE over the year, and represented within the report, is impressive, and it is through the efforts of our volunteers, members and colleagues that these are made possible.
Download the report at CIBSE – CIBSE Annual Report