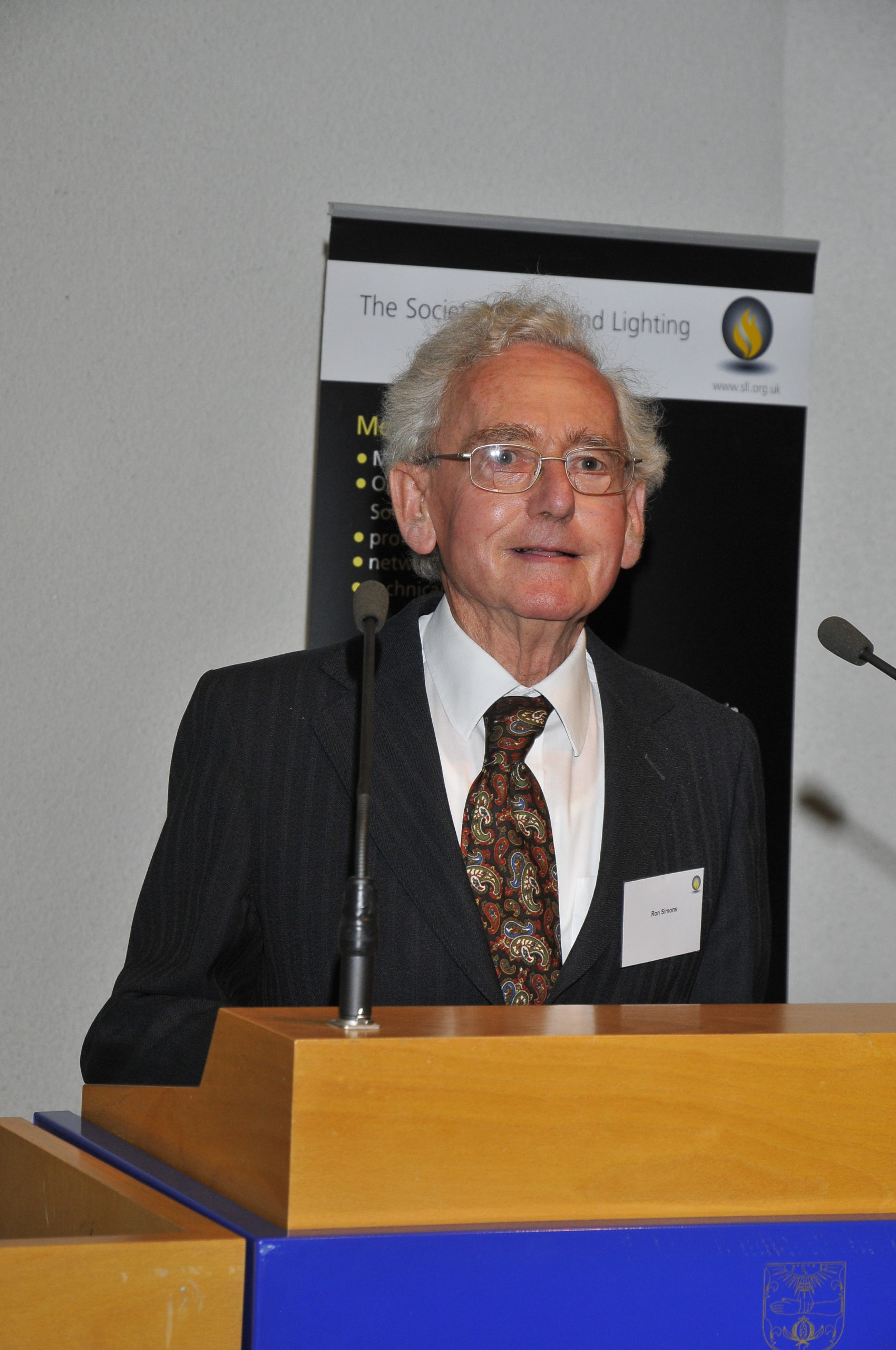 The Society of Light and Lighting (SLL) is saddened by the death of Ron Simons, past chair of the CIBSE Lighting Division, who died in February at the age of 93.
Ron was chair of the CIBSE Lighting Division (previously the Illuminating Engineering Society and now the SLL) in 1992. He was involved in the SLL events committee for many years and was the recipient of the Lighting Award in 2002.
Ron also contributed to the SLL's Lighting Research & Technology journal, and, in 1962, authored a publication for a series known as the IES Monographs. His publication was No. 5: Factors governing the light output ratio of lighting fittings. Ron also co-authored Lighting engineering: applied calculations with past president Bob Bean.
Hugh Ogus, past chair of CIBSE Lighting Division, said: 'I always enjoyed working with Ron. It was always a pleasure to see him and he will stay in my memory as a gentle man, highly intelligent, focused,
and good company.'
SLL past president Mike Simpson, said: 'I remember working for Ron at Thorn, when I was a student, in 1976. He was always very supportive of those of us students studying lighting. Later on, we worked closely on the British Standard for road lighting. Ron was one of those who gave my early career direction, and for that I will always be grateful."
Iain Macrae, SLL past president, said: 'He gave me my first laboratory job while I was still at
university. Always a gent, he will be sadly missed.