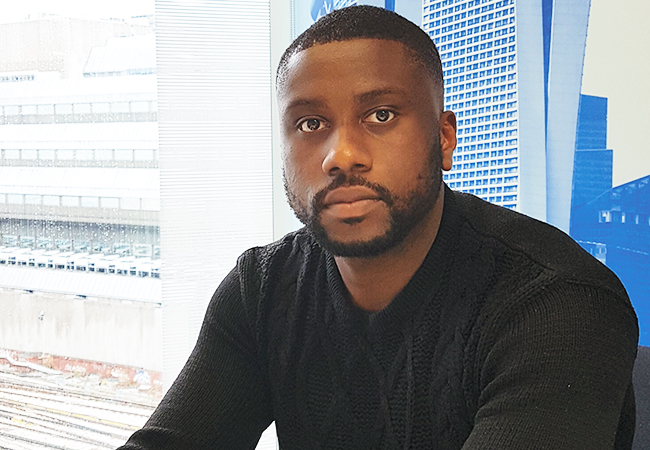 Raphael Amajuoyi is the winner of the 2019 Ken Dale Travel Bursary and will receive a bursary to travel while undertaking industry relevant research.
Raphael, who was the CIBSE Graduate of the Year in 2017, won for his research on designing for gender equality.
His research aims to optimise key resources (including human, time and financial) to explore this in the design of commercial offices across the globe, to understand the current scope of research on female occupancy thermal comfort in the professional workplace.
This will be based on a comprehensive review of published literature factoring in key variables including office building types, weather and climatic conditions, as well as cultural influences.
Raphael plans to travel to San Francisco, Rio de Janeiro and Doha for his research, and will also conduct research in London.
The judges said Raphael impressed with his confident presentation, which stood apart from the other submissions and challenged design norms. Judges said his subject matter, quality bid and presentation gave him the  lead over the other entrants.
On his return Raphael will have to present a 5,000-10,000 word report to the CIBSE board.
The annual Ken Dale Travel Bursary offers between £1,500 and £4,000 to CIBSE members, in the developmental stage of their career, who wish to spend three to four weeks abroad researching aspects connected to their field of work.