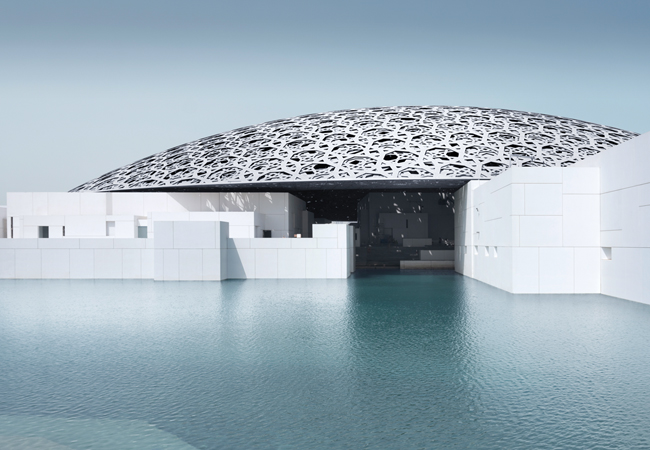 New build Façade of the Year: Louvre Abu Dhabi Credit: Mohamed-Somji
The Society of Façade Engineering's (SFE's) 2019 Façade of the Year  competition is now open for entries.
The awards recognise and reward excellence in façade design, engineering and application, and aim to raise awareness of the importance of façades in modern architecture.
The competition is created, managed and judged by some of the world's leading exponents of façade engineering design.
Entries are invited in three categories – Innovation, Refurbishment and New Build – for any façade contract completed, practically, between 1 January 2017 and 31 December 2018, and that has not previously been entered in an SFE competition.
Entries should include a clear demonstration of excellence in technical design and/or research that has made a significant contribution to the discipline of façade engineering. This may be in the form of technical advances, innovations or advanced engineering systems.
The winners will be announced at the Glass Supper, held at the Guildhall, London on 10 December.
● For more information and to enter visit sfecompetition.org