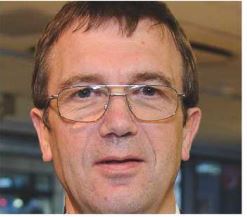 Contributions by individuals to the lighting industry were recognised at the Society of Light and Lighting (SLL) AGM.
A significant lifetime contribution resulted in the President's Medal being awarded to Peter Raynham, professor of the lit environment at University College London, past president of SLL and former principal author of the Code for Lighting.
Atkins associate David Mooney received the Lighting Award for his outstanding service to the society. Most recently, he led and authored LG12 on emergency lighting.
Peter Hunt, recently retired COO of the Lighting Industry Association, was given an Honorary Fellowship, while the SLL's Regional Award was presented to designer Bonnie Brooks, director of Lighting Bee.
The Leon Gaster Award for best paper concerned with lighting applications published in the Lighting Research and Technology Journal (LR&T) went to Christopher Kyba, Andreas Ruby, Helga Kuechly, Bruce Kinzey, Naomi Miller, Jessie Sanders, John Barentine, Ralph Kleinodt and Brian Espey for Direct measurement of the contribution of street lighting to satellite observations of night-time light emissions from urban areas.
The Walsh Weston Award for best paper covering more fundamental lighting matters went to Ayesha Batool, Peter Rutherford, Paul McGraw, Timothy Ledgeway and Sergio Altomonte for View preference in urban environments.
The papers are available to read on LR&T CIBSE – Society of Light and Lighting – SLL