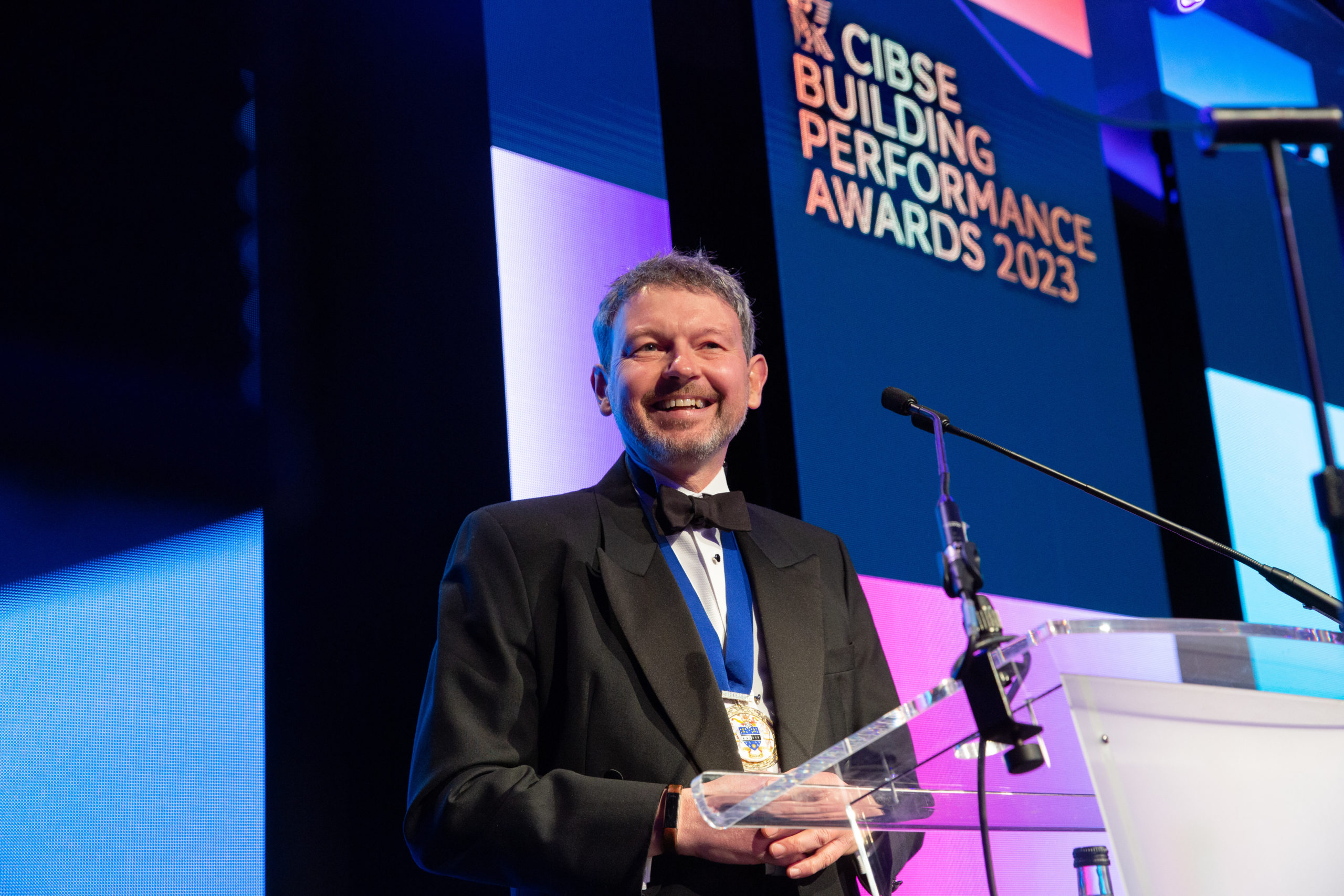 It has been a privilege to be President in CIBSE's 125th year. I felt a profound sense of responsibility to help mark our rich and inspiring history appropriately, while looking ahead to our future.
The importance of ensuring we have the right people and skills within our industry to meet our future challenges was central to my theme to 'inspire the next generation'.
It was this theme, together with the two aims of recognising the value in paying forward the support we receive during our careers, and in sharing our knowledge as we transition to net zero, which led to my five challenges: celebrate, inspire, boost, share and engage. I have been overwhelmed by the support these challenges have received.
With 29% of CIBSE members now based outside the UK, it has also been vital to strengthen CIBSE's growth and support around the world, and I visited several CIBSE regions, including trips to the United Arab Emirates, Hong Kong, Australia, New Zealand, and Ireland to help reinforce our commitment to members across the globe.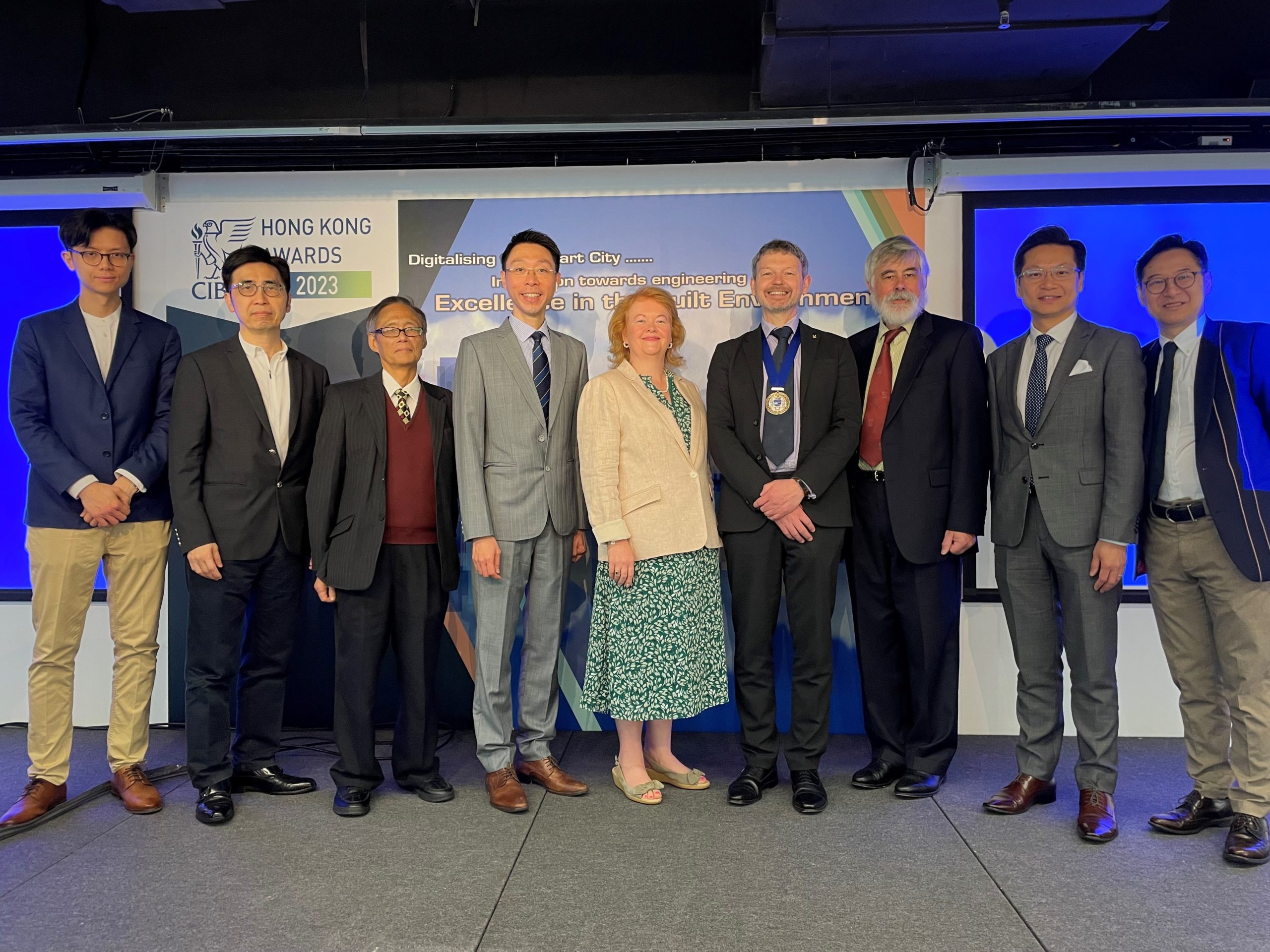 I also had the opportunity to build on relationships with other professional engineering institutions, meeting ASHRAE President Mick Schwedler to discuss how our institutions can continue to work together to achieve shared goals and support members internationally.
There have also been important steps forward with our drive towards net zero and tackling climate change. In August, CIBSE published an update to the CIBSE Climate Action Plan, which maps current progress and identifies further action and development areas.
This year also saw the expansion of the embodied carbon calculation methodology, TM65, to make it adaptable outside the UK. It lays the ground for a globally consistent approach to sharing and reporting on embodied carbon for building services products.
Our awards have given excellent opportunities for us to share our work, raise our profile, and celebrate excellence within our industry. When we celebrate our achievements and demonstrate – publicly – the real-world impact of our work, it helps to broaden the appeal of our profession.
It was a pleasure being back on stage for the 2022 Young Engineers Awards, 26 years after I was named Graduate of the Year, and meeting the shortlisted graduates, apprentices, and employers was a real joy. All those shortlisted are outstanding role models for those entering the industry and I congratulate Sana Hafsa, CIBSE ASHRAE Graduate of the Year; Louis Kember, Apprentice of the Year Degree (level 5-7); and Harvey Hudson, Apprentice of the Year Technician (level 3-4).
I would also like to congratulate CIBSE Employer of the Year, FairHeat for its commitment to nurturing early career engineers – early recognition can act as a motivator and contribute to a feeling of being valued, inspired, and supported.


I have been overwhelmed by the support my five challenges – celebrate, inspire, boost, share and engage – have received

This year's winners of the CIBSE Building Performance Awards demonstrated an inspiring range of innovative solutions to the challenge of slowing climate change. Having the chance to share the latest research, debate and collaborate are also crucial to driving the net zero agenda. CIBSE's flagship event Build2Perform Live, was testament to this.
In the opening session, which I was honoured to chair, we heard from those developing the Net Zero Carbon Building Standard. Meanwhile, the Technical Symposium, in April, featured a packed programme with much food for thought to take away.
I am heartened by the way CIBSE members and the building services engineering community have embraced the challenges and demonstrated their passion, drive, and determination to deliver a safe, healthy and more sustainable built environment. I would like to particularly thank all the members and CIBSE staff for their contributions and support.
Of course, the need to celebrate, inspire, boost, share and engage the next generation, goes beyond my presidency and I look forward to continuing to work with CIBSE members to collaborate and engage others in the work that we do.