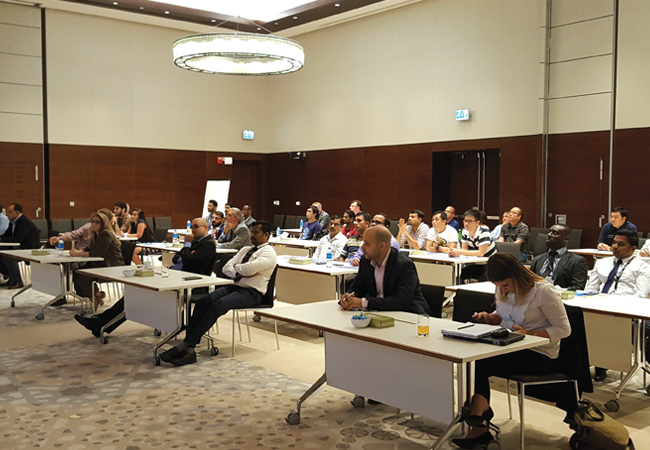 The chapter offers members across the UAE valuable CPD
Marhaba and greetings, from the CIBSE Abu Dhabi Chapter. The United Arab Emirate (UAE) group has just celebrated its first anniversary.
The chapter was formed in January 2017, to help the UAE committee deliver events and offer networking opportunities to more members in the region. It held its first event in April – a chilled beams seminar by Trox – which was received positively, with more than 30 people from Dubai and Abu Dhabi.
Since then, the group has held numerous events, including: 'Lighting with Henrik' by Henrik Clausen of Fagerhult; 'Solar thermal and heat pumps' by Ecoval; and 'Healthcare lighting' by Whitecroft.
More recently, it took part in the Young Engineers Network (YEN) Global Conference, with visits to Masdar City, Cleveland Clinic hospital and the Grand Mosque.
The events not only offer valuable CPD and information on new and emerging technologies, but are also an excellent chance to meet other members and industry professionals in the region. A number of activities are planned for 2018, starting with a seminar on data centre technologies.
The Abu Dhabi Chapter is chaired by Dan Williams, of Black & White Engineering, who is supported by: Richard Ebrahim, membership secretary; Mohd AbuBaker, events officer; Ninos Kamber, technical officer; Chris Ackers, Society of Light and Lighting representative; and Robert Totton, general committee member. For more about events in the UAE, visit www.cibse.org/uae