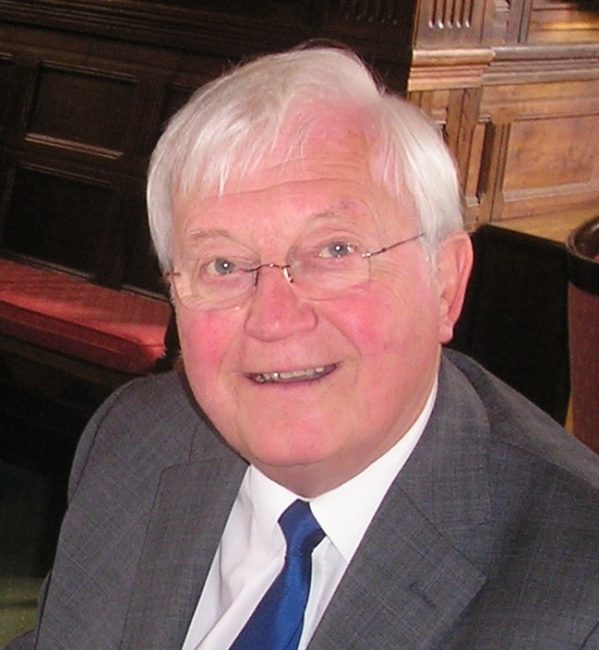 Colin Izzard, who was President of CIBSE from 1989-90
It is with great sadness that we inform you of the death of engineer Colin Izzard, CIBSE President from 1989-90. He will be greatly missed by the Institution and the wider construction and engineering community.
On leaving school, Colin initially trained as a plumber on the 'tools'. At the age of 18, instead of doing the mandatory two years of national service, he signed up for three so he could follow his great love of music.
He became an army bandsman in the Royal Dragoon Guards, and was a very able musician, playing clarinet and double bass.
On leaving the army, he joined R W Gregory & Partners as a plumbing design engineer, attending day and night school, as well as holding down a full-time job.
In the early 1960s, he did the PHE design for the new Hull Royal Infirmary, which, at that time, was the largest single-phase hospital construction project undertaken in the UK.
Colin was later promoted to senior design engineer, leading teams on many healthcare, civic and commercial construction projects.
In 1969, he was made an associate of RWG&P and, in 1971, a full partner, rising to senior partner in 1988. Colin became a CIBSE Fellow in 1981, serving on several committees, and was a flag bearer for the National Engineering Specification, ensuring it became a reality.
He was also an honorary member of the Society of Public Health Engineers.
Colin had a great love of fine food and wine, and was a very accomplished chef, as well as an artist. He would design and produce his own Christmas cards – which were all themed around vineyards – and would hide his initials in the drawings for his family to try to find.
A man of great insight and knowledge, Colin was also a very good leader who will be greatly missed.