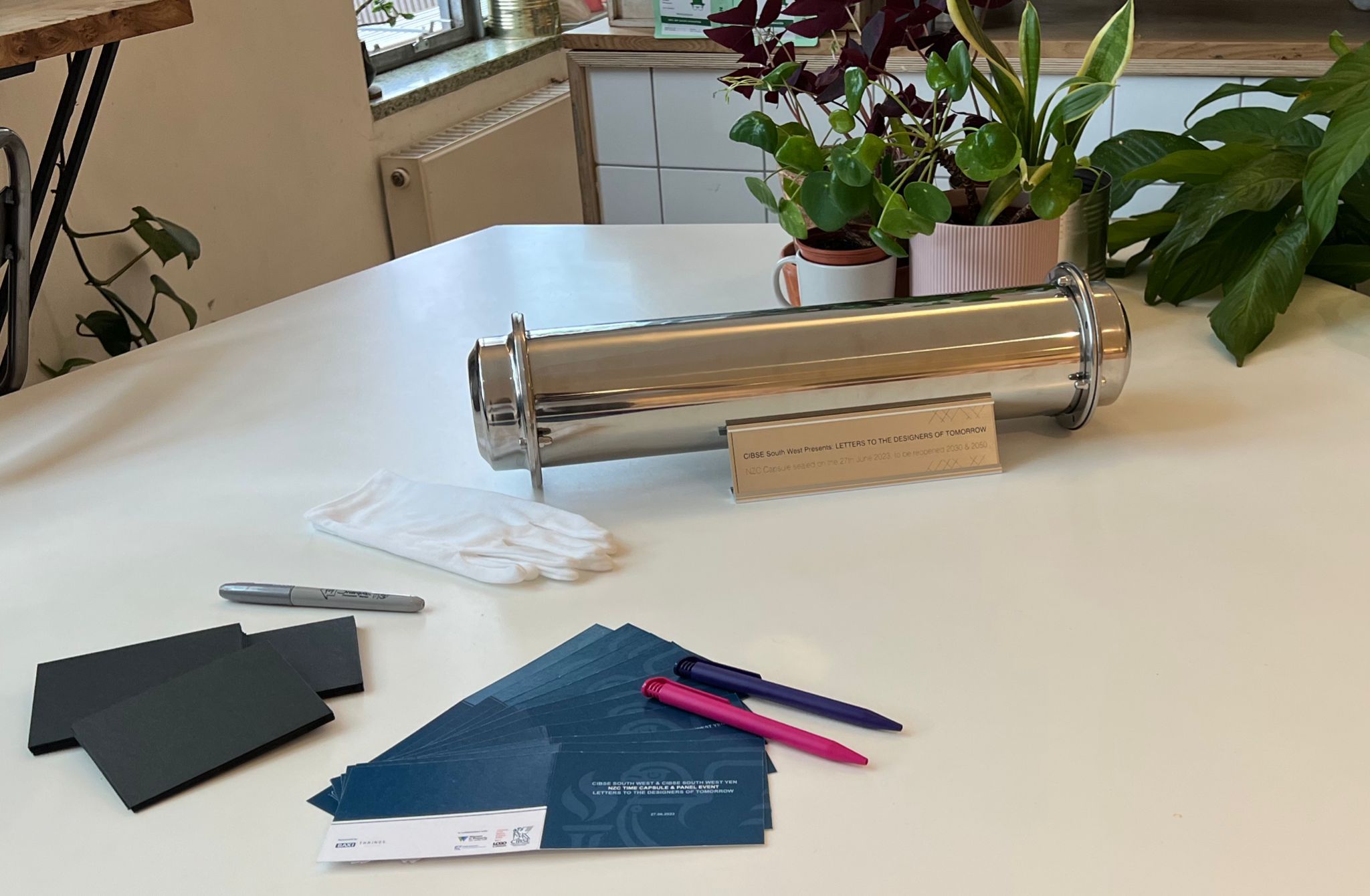 CIBSE South West and YEN South West, in collaboration with Women in Property (WiP), hosted a net zero carbon time-capsule event and panel discussion in June, titled 'Letters to the designers of tomorrow'.
The event brought together professionals from across the built environment sector to discuss the progress that has been made on net zero in recent years, and, more importantly, the progress and innovation yet to come. It posed the questions: Have you thought about where our industry might be in 10 years? How about in 30 years? What kind of future do you imagine for us? Have we reached and surpassed our carbon targets?
Attendees were asked to note down their thoughts, hopes and questions sparked by the panel discussion, and write a short letter to future designers. These were then sealed in a time capsule, to be reopened in 2030.
The panel chair was Ros Trotman, partner and head of development of land, Thrings Solicitors, and the panellists were: Hannah Kissick, innovations and sustainability associate, CPW; George Taylor, principal sustainability consultant and Chartered Environmentalist, Hydrock/WiP; Dr Natasha Watson, UK embodied carbon lead for structures, Buro Happold; and Councillor Nicola Beech, Bristol City
Council cabinet member with responsibility for strategic planning, resilience and
floods.
Thanks to organiser Rebecca Ellul Vincenti and sponsors Baxi and Thrings