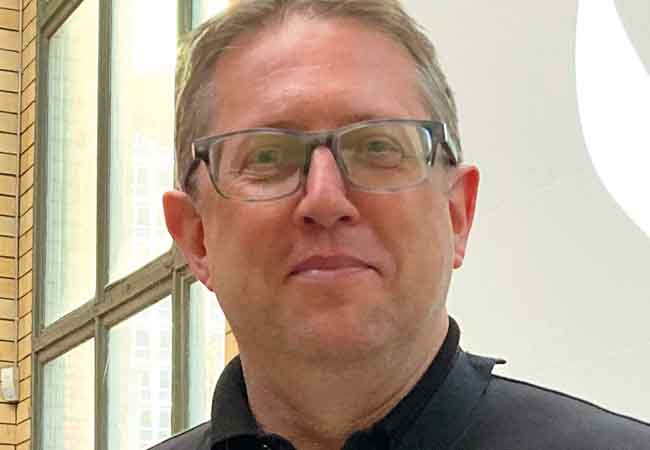 Andrew Bissell has been inaugurated as the new president of the Society of Light and Lighting (SLL).
He took over the role from Ruth Kelly Waskett MCIBSE FSLL at the society's AGM and awards, held at the People's History Museum in Manchester last month.
After more than 15 years as director of Light4 at Cundall, Bissell recently become a partner at property and construction consultancy Ridge.
In his presidential address, he was optimistic for the future of the lighting industry: 'Light and lighting can, and will, have a pivotal role in conserving the planet, benefiting society and improving the lives of every individual,' he said.
Bissell believes progress in knowledge, research and awareness are leading to a better understanding of how lighting – and its absence – can contribute to wellbeing. He focused on the importance of better access to daylight, particularly with the increase in home working.
He said: 'Most of us chose our own lighting at home and when to use it, even preferring lower lighting levels if it meant we were lighting our spaces with daylight.'
He went on to highlight the ecological benefits of limiting the use of light at night, drawing attention to the SLL's LG21: Protecting the night-time environment.
Bissell emphasised that, regardless of the issue, the expertise of lighting designers was key: 'As lighters, we have the knowledge, ability, products and passion that can improve people's lives.'
He called on those in the audience to ensure the next generation of lighters continued to make the society relevant and ambitious.