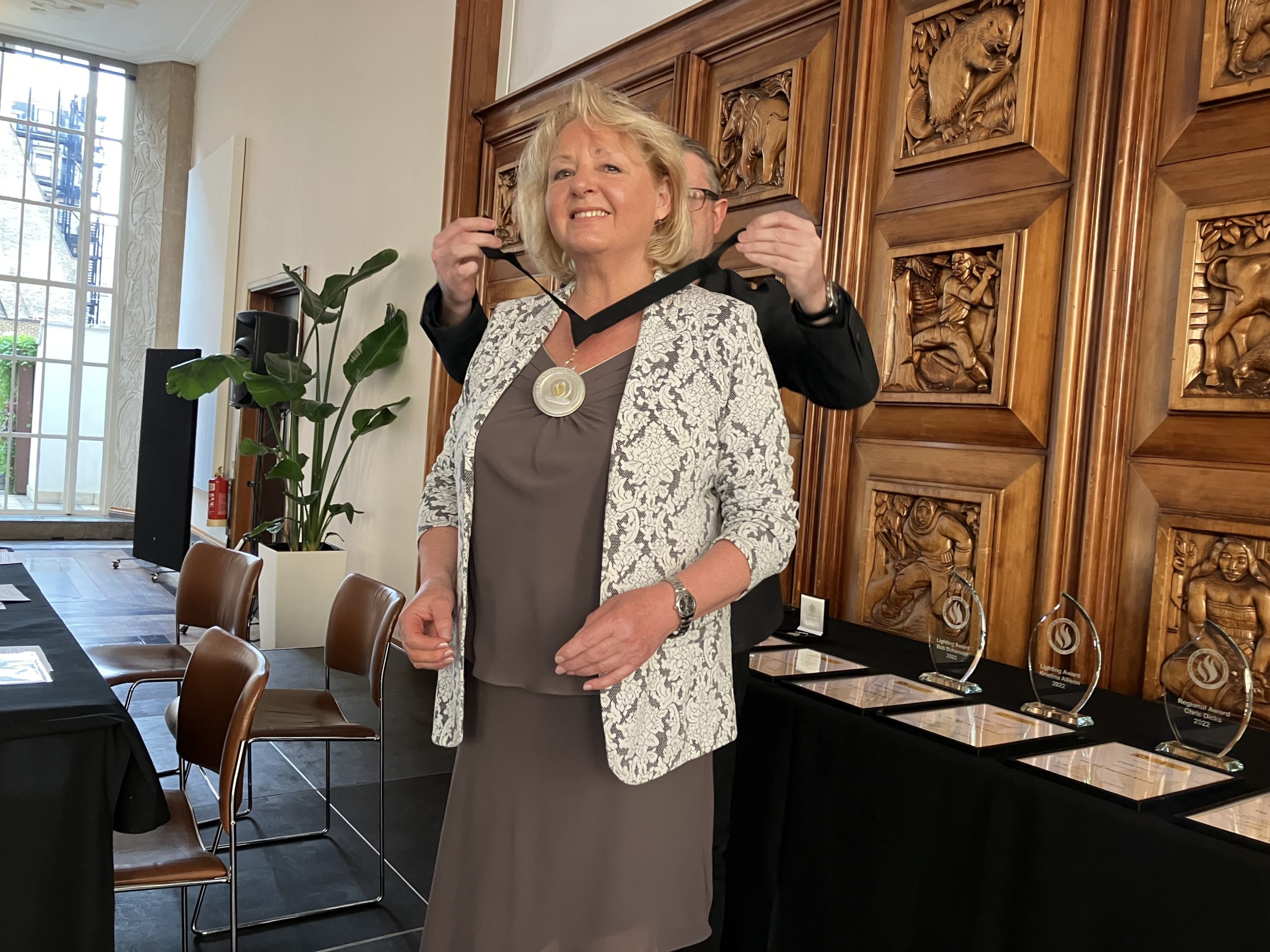 Helen Loomes FSLL was inaugurated as the new president of the Society of Light and Lighting (SLL) at the SLL AGM in May, taking over from Andrew Bissell.
During her address, Loomes shared her journey into a career in lighting, starting at Holophane, before undertaking her City & Guilds in Illuminating Engineering and Lighting Technology. While there, her lecturer was David Loe, SLL past president. He shared his passion for lighting and continued to mentor Loomes throughout her career.
Loomes has a lifelong passion for learning, as demonstrated by her involvement and support for ongoing research relating to the non-visual effects of light – or more specifically, human-centric lighting.
However, in the face of the ongoing climate crisis, she called for renewed focus on sustainable lighting and the need to create a circular economy for the lighting industry.
Building on recent work on SLL guidance on creating a circular economy in the lighting industry (TM66), the latest research in Lighting Research & Technology Journal (LR&T), and case studies, Loomes expressed her excitement for the upcoming Light2Perform conference, taking place as part of CIBSE's Build2Perform Live on 5-6 December 2023 at London ExCel (www.build2perform.co.uk/light2perform).
She acknowledged the work of immediate past president, Andrew Bissell, and past presidents, Ruth Kelly Waskett and Bob Bohannon, along with the Society's executive committee and council, and the Society's VP group, who work together to ensure continuity and shared goals between the Society's leadership team.
● Read Loomes' presidential address at www.cibse.org/sll-presidential-addresses