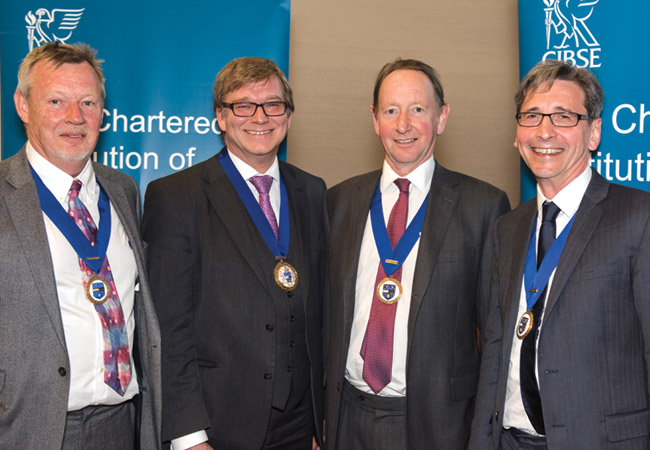 John Field FCIBSE took up office as the new CIBSE President at the institution's AGM on 5 May, taking over from Nick Mead.
CIBSE also welcomed Peter Wong FCIBSE, as president elect, and senior officers including:
Immediate past president Nick Mead FCIBSE
Treasurer Stuart MacPherson FCIBSE
Vice-president Paddy Conaghan FCIBSE
Vice-president Stephen Lisk FCIBSE
Vice-president Tadj Oreszczyn FCIBSE
The newly elected board member is Lynne Jack FCIBSE.
Thank you to all who nominated and voted. Further details and biographies can be found at www.cibse.org/board and the full AGM minutes will be published in July's CIBSE Journal.