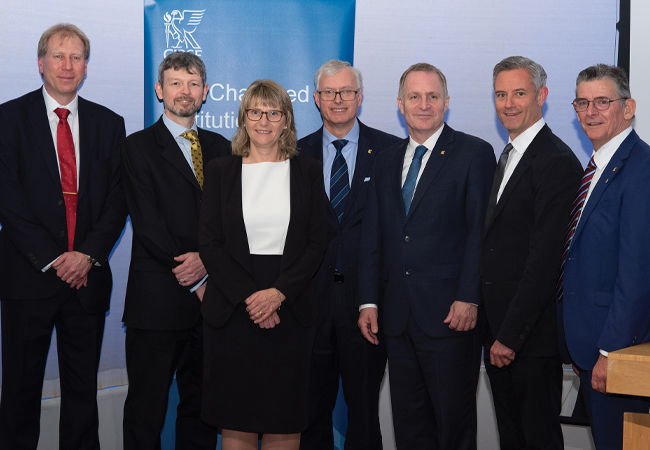 Stuart MacPherson FCIBSE took up office as CIBSE President at the Institution's AGM on 5 May, taking over from Professor Lynne Jack. CIBSE also welcomed Kevin Kelly FCIBSE FSLL as president elect, and the new CIBSE officers and Board members, including:
■ Immediate past-president: Lynne Jack FCIBSE FSoPHE
■ Vice-president: Ashley Bateson FCIBSE
■ Vice-president: Susan Hone-Brookes FCIBSE
■ Vice-president: Kevin Mitchell MCIBSE
■ Hon treasurer: Adrian Catchpole FCIBSE
■ Board members: Vince Arnold FCIBSE, David Cooper FCIBSE, Les Copeland FCIBSE, Fiona Cousins FCIBSE, David Fitzpatrick.
Details are on cibse.org/board and the AGM minutes will be published in July's CIBSE Journal.