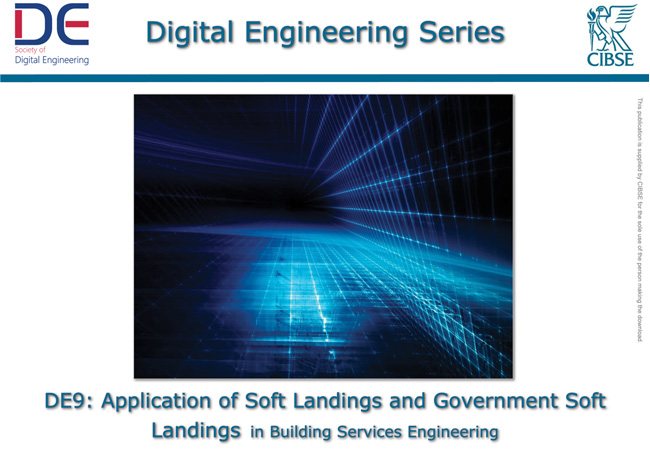 The latest publication in the Digital Engineering series has been released. DE9: Application of Soft Landings & Government Soft Landings in Building Services Engineering is intended for those who specify, commission and deliver soft landings or government Soft Landings on construction projects.
It is not meant to be an exhaustive or definitive document, however, and users will need to exercise their own professional judgement.
Soft landings – whether for governmental use or not – are intended to ensure the constructed asset runs as designed, and that it has been designed to run effectively. The financial logic behind this approach is that a constructed asset will cost far more to run than it will to design and construct, so – for a small addition of capital expenditure – it should be possible to create a far greater saving in operational expenditure.
Other benefits include a reduction in the costs of defect rectification and improvements in the functionality of the constructed asset.
Soft landings involves the inclusion of facility management requirements from the earliest design stages, and the input of the design and construction teams once the facility is occupied, post-completion.
The essence of the process is to improve performance outcomes of a construction project in terms of energy efficiency, user comfort and general operation. It involves better consultation with facility managers and other key stakeholders during briefing and early design stages, to ensure lessons learned from other projects inform design decisions at the beginning.
Soft landings also requires more focus on managing operational and defect risks during the construction phase, and better input from design and construction teams after handover.
While this process implies associated cost, the savings generated by soft landings – and the improvement to the final constructed asset – should far outweigh this.
DE9 and the rest of the series is available at the CIBSE website.