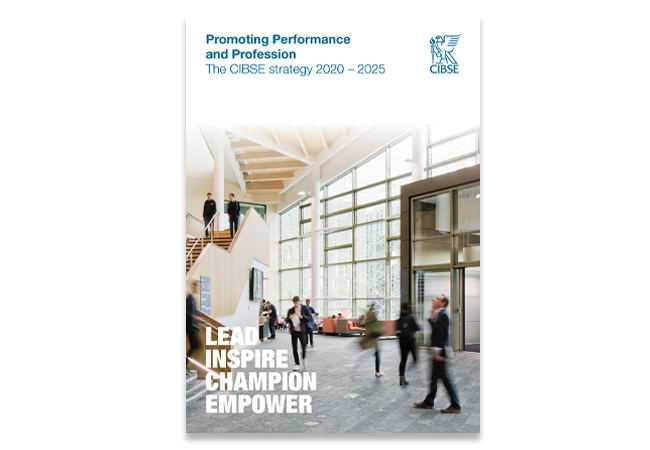 CIBSE has set out its plans and commitments for the next five years, in a strategy document published in June.
The strategy aims to provide a clear direction for promoting members' expertise and the role they play in ensuring building occupiers can feel secure, healthy, safe and comfortable.
It has been developed through consultation with CIBSE Council and the regions, and focuses on the actions the Institution will take to meet objectives relating to five key areas:
Better building performance: CIBSE aims to deliver safe, healthy and affordable buildings that are fit for purpose and adaptable for the future
Growing membership: CIBSE aims to be the membership institution of choice for those working in areas linked to building performance
Sharing knowledge: CIBSE will continue to develop and grow the Knowledge Portal
Strengthening CIBSE's voice: CIBSE will represent the Institution, our values and the work of building services engineers with a purposeful voice
Increasing engagement: CIBSE will purposefully work with our members to develop a culture of engagement, offering opportunities for all to contribute to CIBSE and the broader industry.
Clear commitments are set out in the strategy to stimulate demand for better building performance, influence others to seek improvement in the built environment, and provide an authoritative hub for knowledge and innovation.
To meet these commitments, CIBSE has identified key actions, including:
Define best practice metrics for built environment performance
Demonstrate leadership in data sharing
Provide clear guidance on delivery of safe net-zero carbon buildings
Implement an online application process for membership
Attract increasing numbers of talent from broader engineering backgrounds
Proactively review CIBSE knowledge content and identify future focus
Create feedback mechanisms and a discussion forum for knowledge area
Refresh CIBSE brand
Improve ways members and the wider community can engage with CIBSE and create volunteering opportunities
To read the CIBSE strategy in full, visit cibse.org/strategy