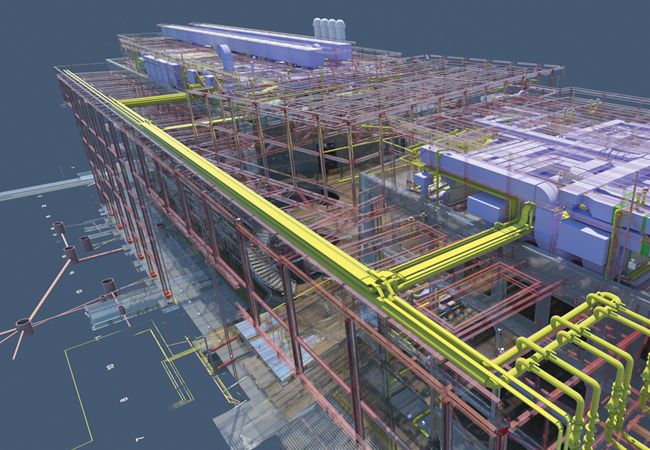 CIBSE's BIMHawk has been adopted by one of the UK's biggest consultant engineers. The website and software plug-in enables the creation of standard parameters for use in BIM objects.
Mike Bartyzel, regional BIM lead/associate director at BuroHappold Engineering, said: 'CIBSE BIMHawk gives the opportunity to map and merge our company's shared parameters with product data templates (PDTs), saving valuable time.'
The software enables users to create or upload PDTs corresponding to real-world products with a full set of industry-recognised parameters. The model can be imported directly into BIM platforms.
The plug-in allows clients to acquire structured data in a predictable format.
Contractors, consultants and commissioning engineers will be able to use BIMHawk to compare products on a like-for-like basis, making the process of specifying faster and simpler.
Carl Collins, CIBSE digital engineering consultant, said: 'BIM is supposed to make the whole construction process better, faster and cheaper but, until now, models have suffered from big flaws around compatibility and interoperability between BIM modelling platforms.
'BIMHawk fixes those problems, and allows us quickly to import accurate and consistent parameters that can be used with confidence of robust data that is standard across the industry.'
Find out more at CIBSE's BIM Roadshows on 16 May, in Leeds, and 12 June, in London.
For more information, visit the BIM Roadshows and the BIMHawk websites.