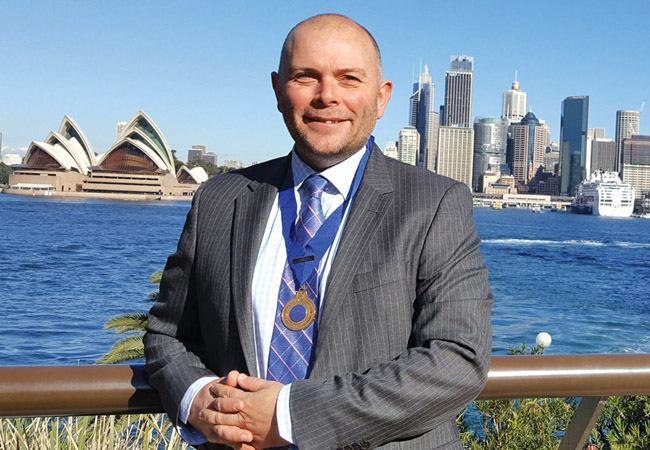 Paul Angus
Paul Angus has been elected as the 16th chair of the CIBSE Australia and New Zealand (ANZ) region.
A hydraulics consultant with more than 20 years' experience, Angus is an associate director at Aecom, based in Sydney. He has held various officer positions with CIBSE, including CIBSE ANZ honorary secretary for three years, New South Wales Chapter chair for three years and a member of the committee for four years.
He also has strong links with the Society of Public Health Engineers (SoPHE), having served as the Northern UK regional representative for three years.
Together with president-elect Lynne Jack, Angus was instrumental in helping set up the inaugural Scotland region, where he was regional representative for two years. He also served as the SoPHE communications officer, editing the quarterly newsletter, for around five years. Angus currently serves on the Association of Hydraulic Services Consultants Australia NSW committee.
Earlier in June, he achieved Fellow status with CIBSE – the highest status of membership – and, with only 26 in the ANZ region, he is one of the youngest.
Addressing the AGM, Angus thanked his predecessors for the tireless and enthusiastic work undertaken in the last 30 years.