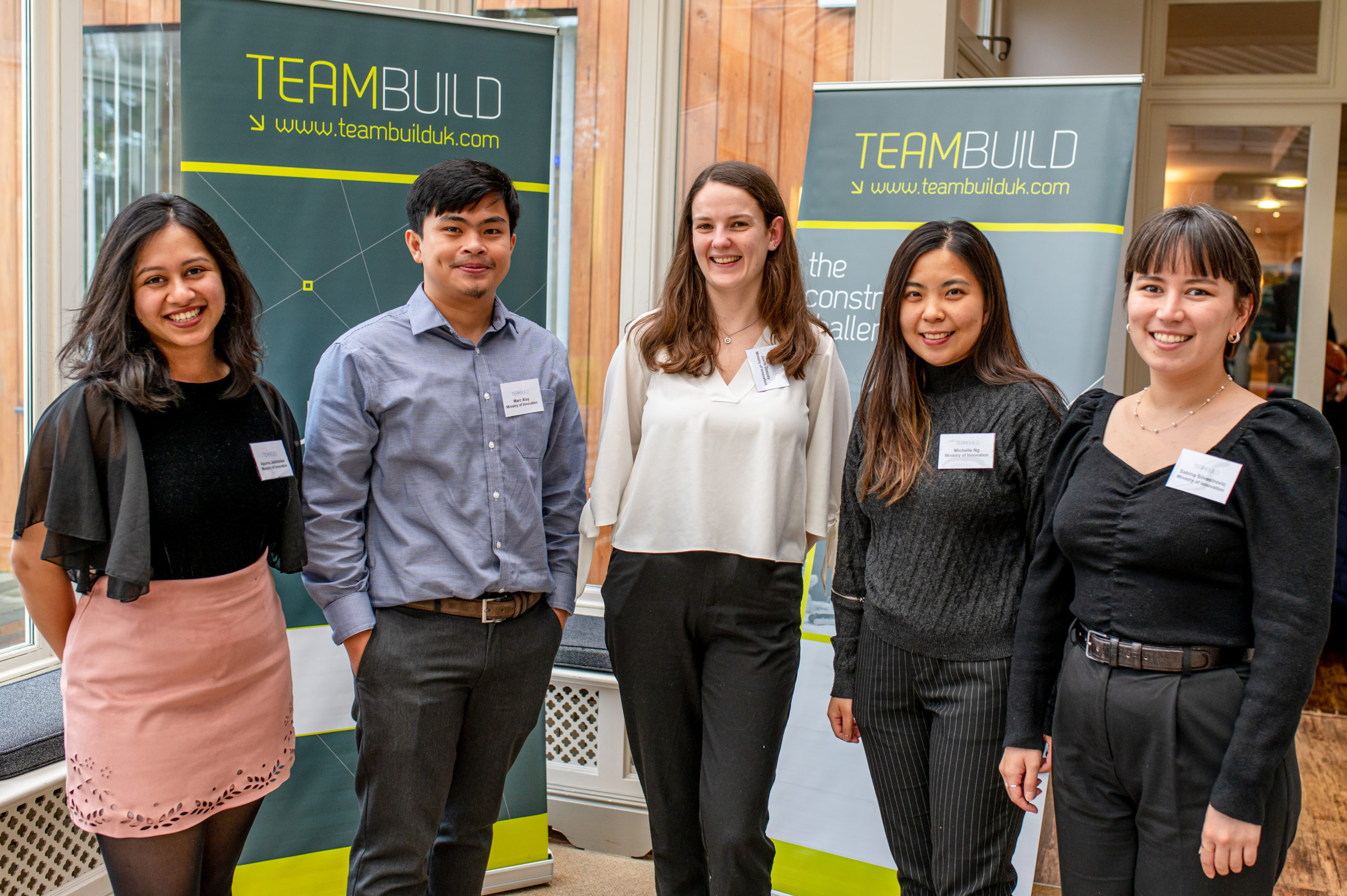 The construction industry competition Teambuild UK returned in November, after a three-year break because of the Covid-19 pandemic.
Supported by several industry bodies, including CIBSE, the competition involves teams of new construction sector professionals designing, developing and building a complex project during a weekend of intense activity and training.
Individuals, many of whom have never met before, work together in multidisciplinary teams, and unexpected challenges – such as onsite accidents, burst sewers or collapsing buildings – are thrown in to see how they react.
This year's competition was based on a real current project: the SG1 Stevenage Town Centre regeneration, by Stevenage Borough Council and Mace.
'We chose this project because it has both the scale and complexity we seek to challenge competitors, as well as being relevant to the challenges faced by our sector today,' said Teambuild trustee Marcel Peeperkorn.
Six teams took part in the event, and their performance was evaluated by senior industry figures, each representing a construction institution. The Ministry of Innovation (pictured), with members from John F Hunt, Atkins, and Weston Williamson and Partners, won the competition and were awarded a cash prize of £2,000, sponsored by the Worshipful Company of Constructors.
The Procurement Prize of £1,500, sponsored by the Worshipful Company of Chartered Architects, went to Wesconex, from Weston Williamson and Partners, Conisbee and Expedition Engineering. Anna Kelly, of Mace ,and Shivank Kakar, of Conisbee, were jointly awarded the Leadership Prize of £500, which was sponsored by the Commercial Education Trust, in recognition of the services of its former chair, David Coughtrie.
Teambuild chair Patricia Bessey said: 'The winning teams and individuals demonstrated considerable strength in teamwork, communication and innovative ideas.'