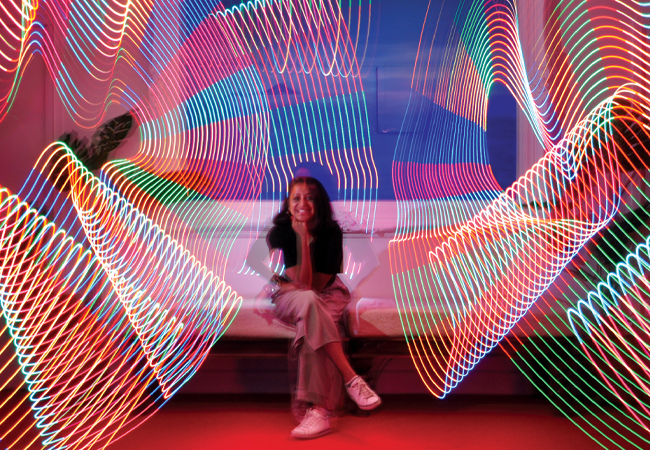 The Society of Light and Lighting welcomed back artist and photographer Michael Bosanko for a Light Graffiti night at the London Art House in June.
The night began with a talk from Bosanko, who displayed examples of his work and took guests through the process and inspiration behind them. He then gave demonstrations, before handing over to the audience to have a go at creating.
Bosanko discovered light painting while on holiday in Greece. After accidentally knocking his tripod, he captured a trail of light from the moon that inspired him to experiment with writing in light. On his return home, he adopted the same technique using torches.