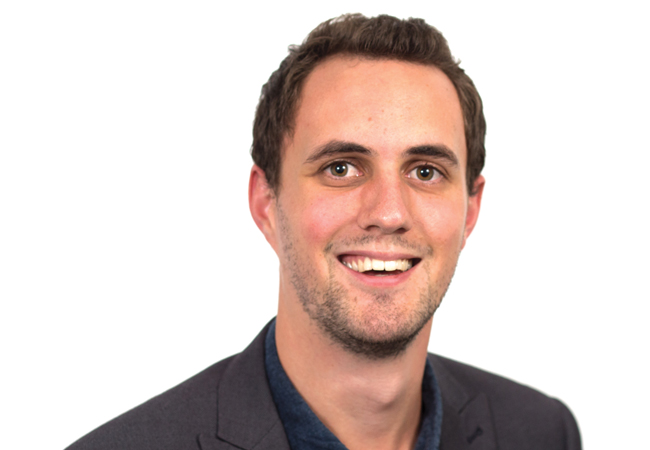 St John Townshend
St John Townshend, graduate building services engineer at Hydrock Consultants, has won the Ken Dale Travel Bursary 2017, which will allow him to travel across Asia for four weeks, collating air pollution data.
Townshend's research topic – air pollution and the built environment – will have a particular focus on how building services are being used to impact indoor air quality in each country, and how instances of small particulate pollution can be reduced inside.
In August, Townshend plans to visit multiple cities across India, China, South Korea and Singapore, progressing from the most- to least polluted cities. When he returns, he will have to present his 5,000-10,000-word report to the CIBSE board.
Townshend will blog his experiences as he travels and, afterwards, is hoping to create a short film. His next steps are to contact relevant organisations within his chosen cities, and to arrange to do some charitable work while there.
'I am thrilled to have the opportunity to research a topic of my choice while immersing myself in a different part of the world,' he said. 'Winning the Ken Dale Travel Bursary will enable me to fulfil my huge ambition to travel, and will further strengthen my career.'
The annual bursary offers £1,500-£4,000 to CIBSE members in the developmental stage of their career, to spend three to four weeks abroad researching aspects of a topic connected to their field of work.
The application process involved an initial written submission, followed by a presentation to a CIBSE panel. Applicants had to propose a research topic of their choice, a planned itinerary for their travels, and a financial breakdown of the cost of the trip.
In particular, Townshend had to demonstrate the benefits of his proposal to CIBSE, his employer – Hydrock – and to clients.