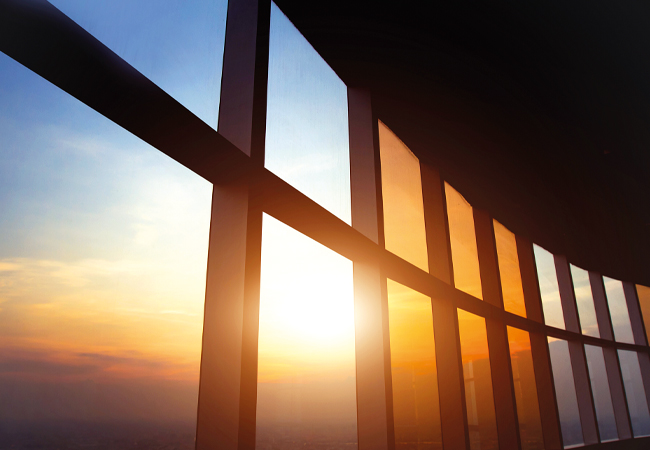 The CIBSE Heating, Ventilation and Air Conditioning Systems (HVAC) Group recently hosted a technical meeting to discuss methods for compliance with the new overheating regulations set out in Approved Document O.
Attention was drawn to the value of using ambient heat networks to reduce overheating.
Susie Diamond, partner at Inkling, gave an overview of Approved Document O, which aims to regulate overheating risk in dwellings (including student accommodation, care homes and boarding schools).
She described the two main routes to compliance – the simplified method and the dynamic thermal modelling method – and emphasised that the aim is to avoid mechanical cooling where possible by using passive, natural cooling. She also outlined the main criteria to consider, regardless of method, which include noise, security and fall protection (see below, 'Overheating risk: what to consider').
Focusing on the simplified method, Diamond explained how it prescribes limits on glazing and free area based on location, cross-ventilation suitability and size of plot. Every unit must be assessed independently, as orientation affects the targets. In comparison, the dynamic thermal modelling method only requires a 'representative sample' of units to be assessed. The methodology is based on CIBSE TM59.
One major change is that shading from blinds and curtains can no longer be considered within the calculation for compliance.
Diamond concluded that both compliance methods were challenging, but felt that dynamic thermal modelling may be favoured, as it allows for more design flexibility and is less prescriptive.
Imogen Christodoulou, sustainability associate at Hoare Lea, looked at the human aspects of overheating, emphasising how it is becoming more important, not only to improve occupants' sleep, but also to prevent fuel poverty as energy prices rise, and even to prevent death.
She highlighted how early design consideration of the key aspects of overheating is essential for a successful project. Coordinating façades with air quality assessments, solar analysis, and so on will enable occupants to better manage their overheating risks. External shading, such as shutters, may also be worth considering.
Alasdair Donn, head of building performance at Willmott Dixon, provided an insight into the practical application of Part O and overheating assessments, from a contractor's perspective.
He evaluated the results of a study of a low-density residential scheme, where the developer was keen to pursue a low carbon heating strategy on a low budget. A shared-loop ground source heat pump strategy for heating was proposed, partly because the ambient loop temperatures could be used to provide passive cooling at a future date.
A similar strategy was used on another project, using an air source heat pump-based ambient loop system on a higher-density building to deliver heating and cooling.
Donn highlighted the benefit of installing this type of system: it provides cooling to dwellings and minimises overheating risks in communal corridors. He also highlighted CIBSE AM16 Heat pump installations for multi-unit residential buildings as an essential in advising on heat pump installations for residential buildings.
A recording of the event is available on the HVAC Systems Group webpage: CIBSE – HVAC Systems Group
Subscribe to the group's mailing list and follow it on LinkedIn.
■ Matt Dickenson is a mechanical engineer at Aecom and events coordinator of the CIBSE HVAC Group
Overheating risk: What do consider
Noise (in bedrooms): in locations with high levels of night-time noise, it may be acceptable to use mechanical ventilation only at night, and openable windows during the day – with noise being an issue for an estimated 30% of homes, a lot of developments are expected to be affected
Security: ground-floor bedrooms can be made secure with window bars, railing or lockable louvre shutters
Fall protection: with details of minimum sill height in relation to how much windows open.