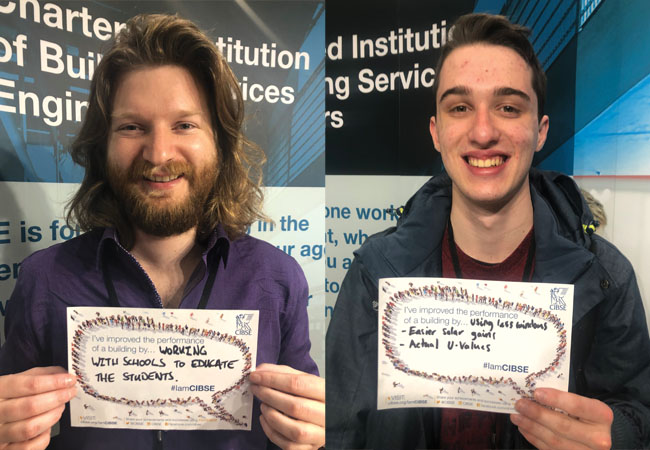 Joe William and Dylan Clark with #IamCIBSE postcards
Last month CIBSE launched the new 'IamCIBSE campaign', designed to raise the profile of CIBSE and the building services industry.
To highlight the fantastic work that our members volunteers and building services professionals on a daily basis, we need your help.
Visit www.cibse.org/IamCIBSE for further information on how to get involved, and fill in an #IamCIBSE sign.