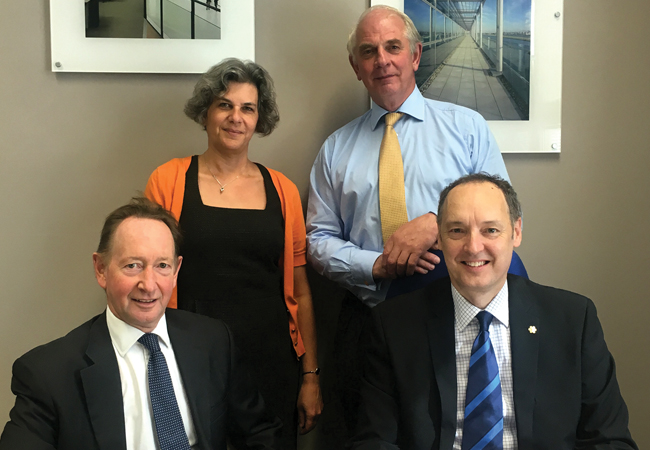 CIBSE has signed a memorandum of understanding with the Institute of Refrigeration (IoR). The document forms an agreement to commit to working together to develop and promote excellence in the refrigeration, air conditioning and heat pumps aspects of building services.
CIBSE members who register on the IoR website will get access to specific publications at IoR member rate, and an open invite to attend national, regional or special interest group events, also at IoR member rates.
The organisations will also cooperate on new publications, and develop joint publications.
CIBSE and the IoR also signed a registration agreement, which enables eligible members of the IoR to join the Engineering Council (EngC) register, at the appropriate level, via CIBSE's license from the EngC.
Pictured (clockwise, from left) John Field, CIBSE President; Miriam Rodway, Institute of Refrigeration chief executive; Stephen Matthews, CIBSE chief executive; Stephen Gill MCIBSE, Institute of Refrigeration president.