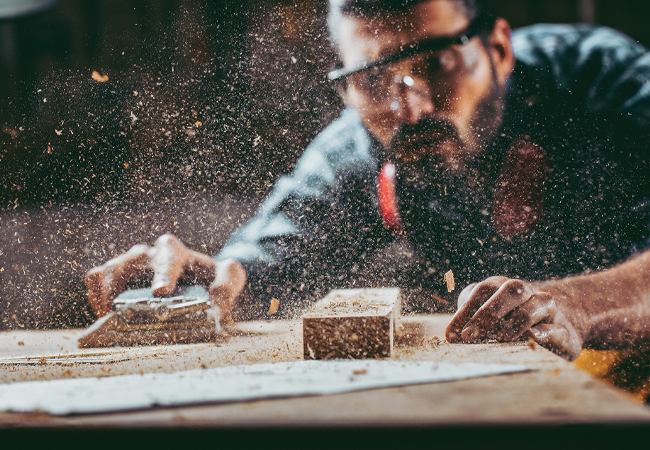 The Institute of Local Exhaust Ventilation Engineers (ILEVE) has launched an ILEVE Partner membership for companies that wish to raise standards within the industry and ensure all engineers meet the requirements.
ILEVE exists to recognise competence in the practical application of local exhaust ventilation. It is dedicated to improving workplace air quality and reducing health issues caused by airborne contamination and hazardous substances in the working environment.
CIBSE President Kevin Kelly said: 'ILEVE works tirelessly to raise standards and competence in the LEV industry, and this is a real step towards achieving industry-wide recognition and change.
'The number of deaths and serious longterm illness caused should not be allowed to continue, and the importance of CIBSE fully supporting ILEVE shows the commitment given in helping to achieve this goal.'
There is a major issue of people dying each year from occupational respiratory diseases. The Health and Safety Executive quotes 13,000 new cases of breathing or lung problems caused or made worse by work each year among those in – or recently in – employment.
Contributing to these cases is the fact that:
● ~60% of LEV systems are not thoroughly examined and tested
● ~60% of those that are tested are not tested competently
● >60% LEV systems are not checked or maintained.
ILEVE is dedicated to improving these figures. It has identified a need for a commitment from LEV companies to raise standards, be better connected, and participate with their relevant professional institution.
To fulfil this, LEV companies need to have a recognised relationship with CIBSE and ILEVE.
Your company should join as an ILEVE Partner to:
● Show commitment to raising standards within the LEV sector
● Demonstrate that your company meets industry requirements
● Increase the training and skills of employees
● Be better connected and involved with your professional institution.
For more information, or to join, visit www.ileve.org