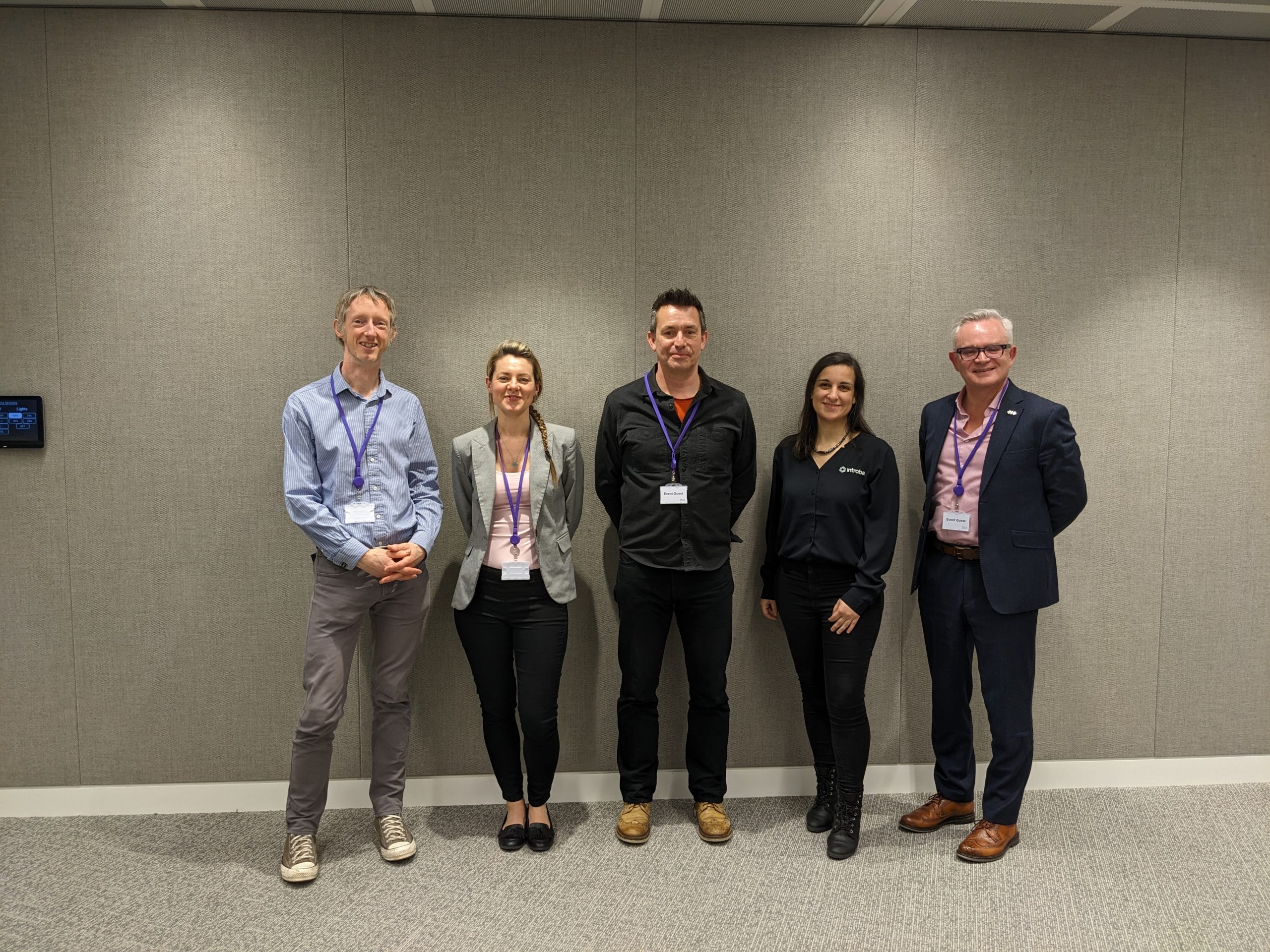 Deep retrofits, net zero aparthotels and insights from CIBSE award-winners were the hot topics for discussion at the CIBSE HVAC Group's April meeting.
Robert Prewett spoke about a deep retrofit of an end-of-terrace mews house carried out by Prewett Bizley Architects. He said the practice had – historically – pursued a fabric-first approach for retrofits, but said it now focused on finding a balance between fabric and servicing improvements. The building achieved a 92% reduction in operational energy use for heating and hot water, and post-occupancy data showed extraordinary performance.
Rossella Perniola MCIBSE, senior mechanical engineer at Introba, discussed the Room2 Hometel project that offers a cross between studio apartments and a hotel. Despite being built when the old Part L guidelines were still current, Introba pushed for an innovative solution that uses a ground source heat pump loop as the heat sink for the DHW and HVRF systems.
A smart controls system allowed occupancy-based room control. The Hometel operates with an energy consumption of circa 89% lower than the average UK hotel and achieves whole-life, net zero carbon.
Phil Draper FCIBSE, managing director at TwentyOne Engineering, discussed awards his company had been shortlisted for. Draper, who was nominated for the CIBSE Building Performance Awards (BPAs) Engineer of the Year 2023, attributed the success to the firm's hands-on approach and diverse team.
Aecom director Mary-Ann Clarke FCIBSE described Aecom's BPA shortlisted projects and programmes, including three separate initiatives shortlisted for the Learning and Development award.
These were Aecom's internal Net Zero Carbon Training programme, Energy House 2.0, an testing facility that enables to-scale simulation of weather for product testing, and the COP 26 Build Better Now Virtual Pavilion, which pushes the bounds of virtual reality to showcase the global effort to fight the climate crisis within the built environment industry. Clarke was also shortlisted for the BPA Engineer of the Year.
Arup associate director Stephen Hill, the BPA Engineer of the Year 2023, closed the evening. He said that as he got older, he was finding it easier to challenge industry norms and promote change, even if it meant ruffling feathers. Hill spoke of the importance of addressing the climate crisis during design, and how the discussions around technologies have evolved.
Visit the group's website at www.cibse.org/get-involved/special-interest-groups/hvac-systems-group to listen to recordings. Follow the group on LinkedIn to stay up to date with news and events.
● By Matt Dickenson, mechanical engineer at Atelier Ten, and CIBSE HVAC Group events coordinator