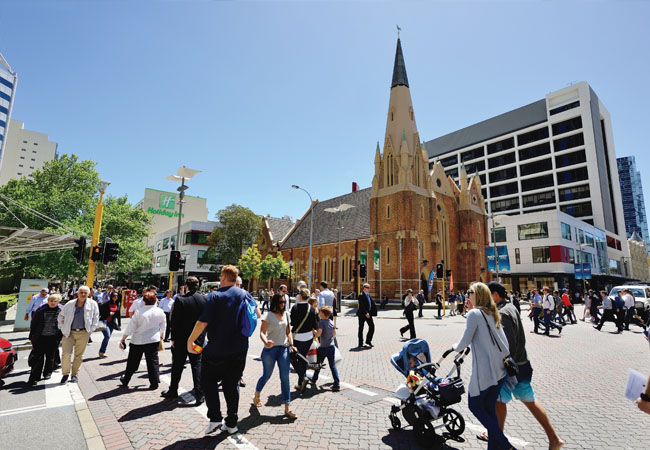 Perth Credit: Istock - zorazhuang
The Western Australia Chapter of the Australia and New Zealand Region donated £5,455 to the CIBSE Benevolent Fund in 2018 – the largest donation ever received from a CIBSE region. The money was raised by Christmas lunches over a number of years.
CIBSE would also like to make special mention of a donation of £2,526 from Scotland, which is consistently the most generous CIBSE region.
The Benevolent Fund helps current CIBSE members and their immediate family, as well as former members and their dependants, who are in need – whether through sickness, bereavement or financial hardship. It can make regular payments to supplement pensions and other income sources, as well as offer assistance towards the cost of essential home repairs.
Although CIBSE has grown considerably over the past few years, the number of clients to the Fund has remained relatively constant. It appears that not all members are aware of the service it offers. We would ask members to keep an eye out for those in need and help us to get in touch with them. Initial contact to the Fund can be made by emailing Stuart Brown at CIBSE headquarters, SBrown@cibse.org
The Fund relies heavily on the CIBSE regions for help and support, and has almoners in all the regions except the United Arab Emirates and Hong Kong. A full list of almoners, with their email addresses, is available in the Benevolent Fund section of the CIBSE website.
The Fund has reserves, but dividends only produce about one-third of its income, so it relies on donations from members and regions – and we are very grateful for all
that we have received.
Grants awarded increased from £37,550 in 2016 to £45,532 in 2017, while the Fund's income for 2017 was just more than £60k, an increase of £8k on the previous year. Go to www.cibse.org/cibse-benevolent-fund