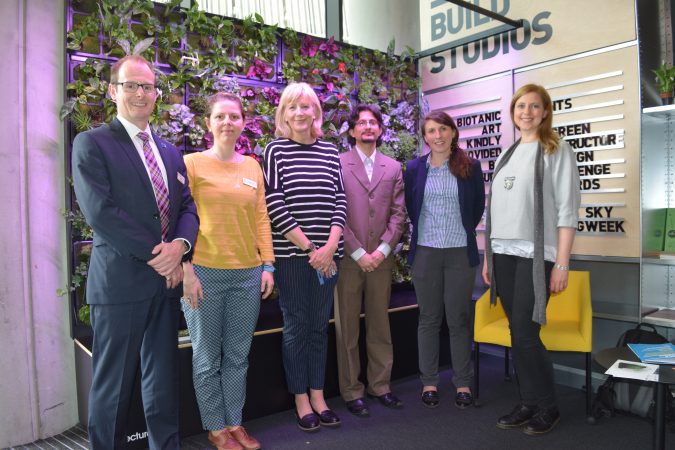 Left to right: Judges David Stevens and Anastasia Mylona; 2017 winner Louise Handley; Deependra Pourel (highly commended); and judges Eleanor Webster and Anna Mavrogianni
The deadline for entries to the third annual Green Infrastructure Design Challenge, run by CIBSE and UKCIP, is fast approaching.
Supported by Ecobuild, the challenge aims to highlight the role of building-level green infrastructure – such as green roofs, living walls, indoor farms and gardens – in creating sustainable indoor and outdoor environments.
This year's competition wants entrants to consider what constitutes a healthy, productive and sustainable urban environment, from a building-performance perspective and as an improvement of surrounding public spaces.
The challenge is open to students, qualified practitioners and researchers, either as individuals or in teams.
Shortlisted entrants will be expected to outline their design in a three-minute presentation at Ecobuild, with the winner announced on 6 March.
The deadline for entries is 19 February. For more information about the challenge and to enter, visit www.cibse.org/GIChallenge