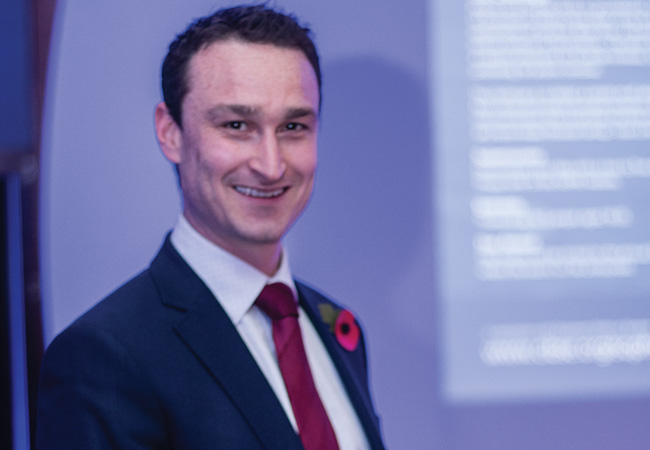 Last year's winner Alastair Hayden
The Society of Public Health Engineers (SoPHE) Young Engineers Award 2018 is seeking designs for a refillable cartridge for a filtration system.
The awards are run in association with Engineers Without Borders UK and Caminos de Agua. For the past few years, Caminos de Agua has been working to develop a media-based filtration system to remove arsenic and fluoride from groundwater. It has already developed low-cost technical filtration media for fluoride removal, and is now working to develop a similar one for arsenic.
The challenge for entrants is to design a low-cost, refillable cartridge for the filtration system that is openable, and has commonly available, reasonably priced tools. They must be air- and watertight, and be able to connect to other filter cartridges.
Individuals or teams of up to three people, aged 18-35 on 30 September, are eligible to enter. They should submit either two five-minute videos or an A1 poster with their design concept. All submissions should be received by 7 September.
For more information visit www.cibse.org/sophe